At the mention of plastic surgery, many people instantly think of breast augmentation with implants. That's a natural association; breast augmentation has been the most popular cosmetic surgical procedure since 2006. In just 2019 alone, nearly 300,000 women underwent breast augmentation.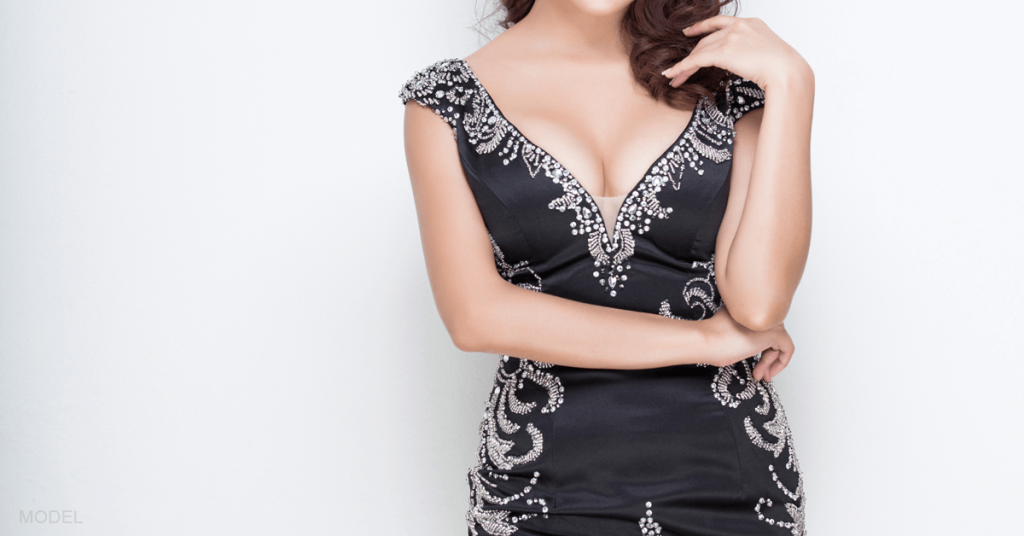 At our Baton Rouge practice, we have been honored to provide this popular treatment to women from all walks of life and see first-hand how it boosts their confidence. After all, implants are an easy, effective way to add feminine volume to the breasts and create a curvy, more proportional silhouette. If you're interested in joining the many women who have experienced the satisfying transformation of breast augmentation, here's what you need to know.
Are you a candidate for breast augmentation?
Any woman who is in good overall health and wants to increase the size of her breasts is a potential candidate for breast augmentation. However, it is important to remember that you should be seeking surgery for the right reasons. Getting breast implants to look like someone else or appease a partner is a bad idea. Plastic surgery should be used to enhance your natural beauty and help you feel more comfortable and confident. 
Common reasons for breast augmentation include:
Filling out naturally small breasts

Replacing volume lost after pregnancy or weight loss

Balancing out breasts of different sizes

Reshaping tubular breasts
How to choose breast implants
Breast implants are not a one-size-fits-all device. Choosing the right kind depends on your unique body shape and your ideal breast augmentation goals. Your surgeon will walk you through your options and find the best combination of details to complement your look.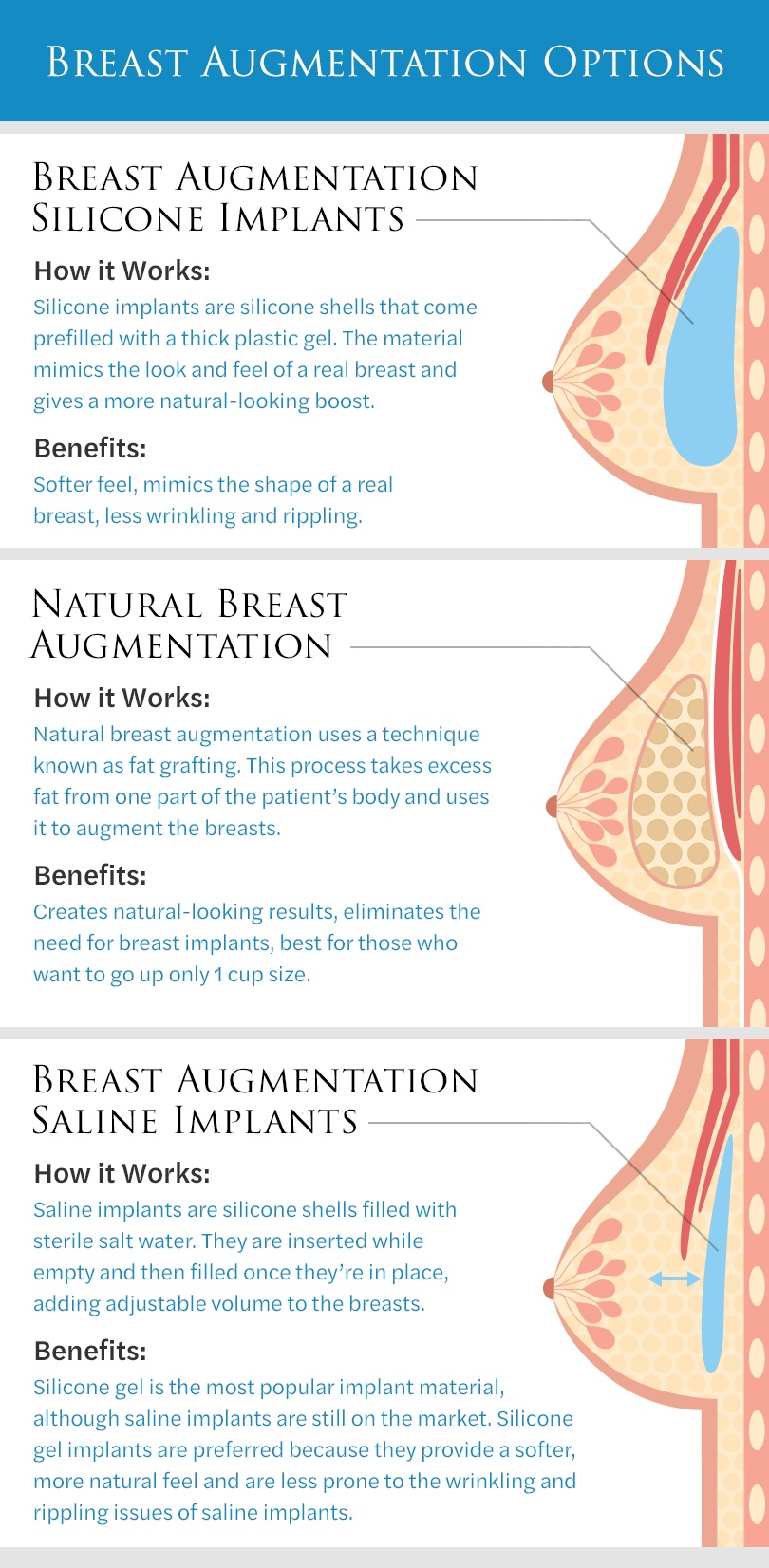 Size
Implant size is actually measured in volume (cc), not traditional cup size. Your doctor will analyze the thickness of your natural breast tissue and the width of your breasts against the chest wall. The size of your implant should fit perfectly behind your natural breasts without "spilling out" into your armpit area.
Shape
Implants can be round or teardrop-shaped (known as anatomical or shaped). Round implants provide more fullness in the upper breast area, whereas teardrop-shaped implants closely mimic the slope of a natural breast.
Material
Silicone gel is the most popular implant material, although saline implants are still on the market. Silicone gel implants are preferred because they provide a softer, more natural feel and are less prone to the wrinkling and rippling issues of saline implants.
Placement 
The implant itself can be placed either behind the chest muscle or directly behind the breast tissue. Women with less natural breast tissue may prefer placement behind-the-muscle as the muscle layer can better conceal the edges of the implant. 
What is "natural" breast augmentation?
At our Baton Rouge offices, we offer "natural" breast augmentation for women who would like a subtle boost to their figure. The procedure uses a technique called fat grafting, which involves taking fat from another part of the body to augment the breasts naturally. Some women prefer this version of breast augmentation as it eliminates the need for breast implants. This approach is best used by those who only want to increase their breasts by approximately 1 cup size. 
How much does breast augmentation cost?
In the Baton Rouge area, the price of breast augmentation depends on several different factors. Our doctors customize each surgery to your personal goals and then calculate the specific cost of your procedure. After your first consultation, we will provide you with a detailed breakdown that includes the implant price, surgeon's fee, operating room fees, and other costs involved in the surgery. We understand that each patient has a budget, and we are happy to offer access to financing options as needed.
What can I expect at my breast augmentation consultation?
If you're interested in breast augmentation, the first step of your journey is to schedule a consultation. During this time, you will sit down with your doctor and discuss any goals, ideas, or concerns you may have. Some common topics include:
What you want to change about your breasts

How you would like to feel after surgery

What exactly happens during the procedure

What you can expect from the recovery process

Your medical history

Risks and potential complications
Don't be afraid to ask your doctor any pressing questions you may have. Together, you can start forming a customized treatment plan that will make your augmentation goals a reality.
Can other procedures be combined with breast augmentation?
Yes, breast augmentation can be easily combined with other popular treatments. A breast lift is often added for those who want to remove loose, saggy skin and help their breasts look more youthful and perky. Women who have had children or lost a significant amount of weight may also be good candidates for a mommy makeover. This procedure typically combines a tummy tuck and liposuction with cosmetic breast surgery to help transform your entire body.
Breast augmentation is a versatile procedure that can be customized to your unique needs. If you have ever wanted to improve the size and shape of your breasts, our plastic surgery team is ready to help you achieve your goals.
Browse our before-and-after gallery to see examples from our real patients. If you would like to learn more about natural breast augmentation or breast implants in Baton Rouge, request a consultation online or call (225) 399-0001.