Sofwave™ Skin Tightening 

If you're noticing that skin around the eyebrows or beneath the chin appears loose or that your neck isn't as firm as it once was, these early signs of aging can be reversed without surgery. Sofwave is an innovative, FDA-cleared skin tightening treatment for our Baton Rouge and New Orleans-area patients that uses ultrasound energy to minimize lines and wrinkles without downtime.
Sofwave Before-and-After Photos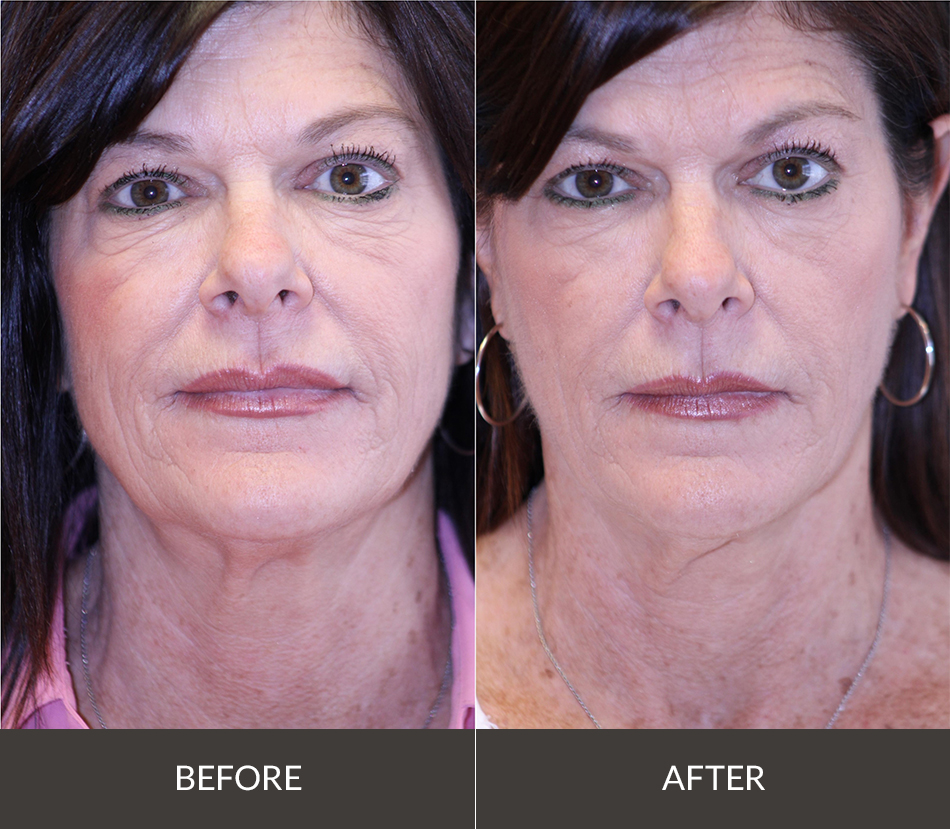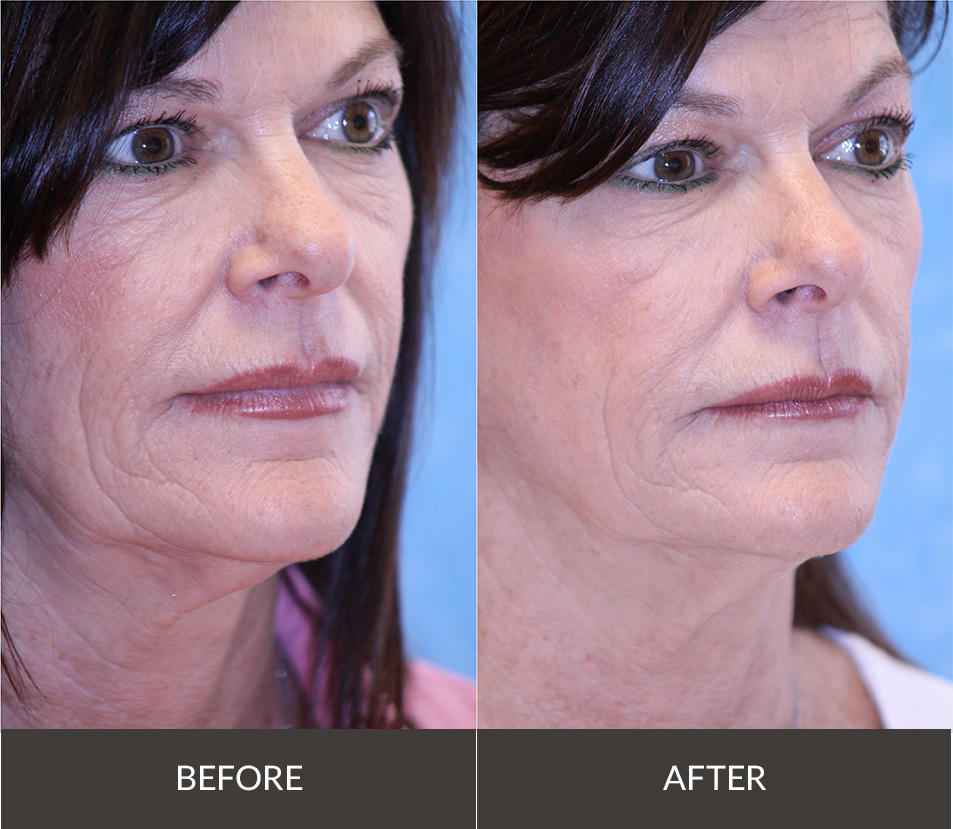 Photos courtesy of Sofwave
How Does Sofwave Work?
Sofwave delivers ultrasound energy to the skin's middle layers, stimulating the production of new collagen and elastin. These 2 proteins give skin its shape, firmness, and elasticity. Sofwave is similar to Ultherapy® but also improves the quality of the skin and firms loose, crepey skin. Additionally, most patients believe a Sofwave treatment is more comfortable than an Ultherapy procedure.
The Intense Ultrasound Beam™ technology used by Sofwave generates heat at a precise depth in the skin. By targeting the mid-dermal layer, Sofwave minimizes discomfort and also reduces the chance of experiencing some of the side effects reported with Ultherapy treatments.
NewBeauty® 2022 Award Winner
NewBeauty, one of the leading publications in the aesthetics field, called Sofwave "the latest game-changing ultrasound technology to revitalize the skin through innovative stimulation of the production of new collagen." The publication named Sofwave the "Best Latest in Ultrasound" in the 2022 NewBeauty Awards.
Can You Benefit From Sofwave?
Good candidates for Sofwave treatments:
Have mild-to-moderate loose skin around the eyebrows or on the chin, neck, or décolletage. This means your skin is just beginning to look and feel less firm.
Don't need a facelift or aren't yet ready for surgery.
Want to extend the results of an earlier facial plastic surgery procedure.
Patients are typically in their 30s or older and in good overall health.
Sofwave Before-and-After Photos
Photos courtesy of Sofwave
How Much Does a Sofwave Treatment Cost in Baton Rouge?
At Weiler Plastic Surgery, the cost for a Sofwave treatment starts at $1,500 and varies with the treatment area and individual patient needs. We will provide you with a personalized price quote for your treatment during your consultation with one of our experienced providers.
How Many Sofwave Treatments Are Needed?
Most patients get the results they want after 2 treatments. Patients often see initial improvements in the tone and quality of their skin as early as a week following the first treatment. As the body's healing response to the treatment produces new collagen and elastin, you'll continue to see the skin gradually become firmer and smoother for more than 3 months following the treatments.
Sofwave treatments typically take at least 45 minutes for the full face and neck region.
Other Skin Tightening Treatments
One treatment isn't always the right one for all patients, which is why Weiler Plastic Surgery provides several options for women and men who want to tighten lax skin without surgery. You can ask one of our providers about these procedures:
Surgical alternatives that might be better for some patients include a brow lift and facelift.
Next Step
Curious what a Sofwave treatment can do for you? Please request a consultation at Weiler Plastic Surgery using the online form or call (225) 399-0001 to schedule an appointment.
A Reputation Built on Results
Jennifer is so amazing with her lip technique and expertise!! She was so friendly and knowledgeable...
"Dr. Hogan and her team are outstanding! I was comfortable and felt I was in excellent care throughout...
Kasidy is very knowledgeable and thorough. She is a great communicator and always positive!
Heather is amazing! She listened to my concerns and offered different options for how we could achieve...