Big life events can have a permanent effect on our bodies. Both pregnancy and significant weight fluctuations can stretch out the midsection or leave you with loose, saggy skin. However, many mommy makeover patients at our Baton Rouge practice want to know if there's an alternative to traditional surgery. Can you enjoy the improvements of a mommy makeover without having to "go under the knife?"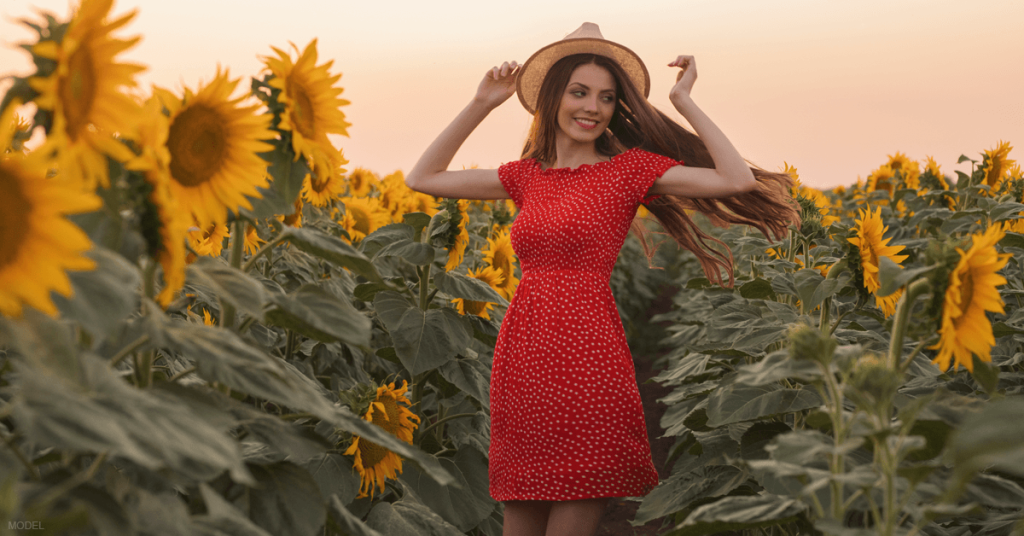 Good news: if you want the benefits of body contouring without surgery, the following treatments are just for you. They each require minimal recovery time and are perfect for busy moms who want to sculpt their bodies and boost their confidence.
CoolSculpting® & EMSCULPT® 
As one of the most popular nonsurgical treatments out on the market, CoolSculpting is a great way to "freeze away" fat and trim stubborn fat deposits.  EMSCULPT pairs well with this approach as it can build and define the muscles via electromagnetic pulses. These treatments can be especially beneficial for toning the abdomen after pregnancy. When used together, CoolSculpting and EMSCULPT help patients enjoy slimmer contours without any incisions or downtime.
BOTOX® Cosmetic & Dysport® 
These highly popular injectables rejuvenate the face by reducing dynamic wrinkles—most commonly, the forehead lines, glabellar lines, and crow's feet. BOTOX and Dysport accomplish this by relaxing the contracting facial muscles that create wrinkles in the first place. A skilled injector can produce natural-looking results that take years off your appearance. There is no downtime required after treatment, and patients can return to work or home immediately after.
Dermal Fillers 
Volume loss in the face can contribute to an aged appearance. Dermal fillers fight the signs of aging by enhancing contouring and restoring youthful fullness. There are a variety of different dermal filler types, each specialized for distinct issues (such as thin lips or hollowed cheeks). Your provider can guide you toward the option that will have the best impact on your appearance. 
ThermiVa® 
Many women feel uncomfortable talking about vaginal health after childbirth. But these changes are perfectly normal and can easily be treated with nonsurgical vaginal rejuvenation. ThermiVa combats vaginal laxity often caused by childbirth or age. The procedure can enhance the appearance of the genital area while also improving sensation.
What are the benefits of a nonsurgical mommy makeover? 
The perks of a nonsurgical mommy makeover include reduced recovery time compared to surgery and no incisions, sutures, or anesthesia. It's an excellent option for patients who want to refine their appearance but feel uneasy about traditional surgery. However, these nonsurgical procedures may offer less dramatic results and may be unable to treat certain concerns, such as significant loose skin. Issues like these may be better addressed with surgery. Your doctor will help you decide which option is right for you.
No matter which mommy makeover option you choose, be sure to find a board-certified plastic surgeon to perform your procedures safely. Browse our before-and-after photo gallery to explore the results each of these procedures can achieve.
If you would like to learn more about CoolSculpting and other body contouring procedures in Baton Rouge, please request a consultation online. You can also contact our practice by phone at (225) 399-0001.