Lip Augmentation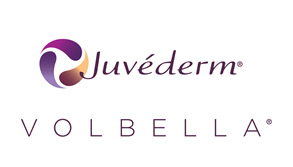 Just like the rest of your face, your lips can lose volume and develop fine lines and wrinkles over time. But you don't have to simply accept the results that life and your genetics have presented you with. Take control of your looks and your confidence by visiting our medical spa for lip augmentation using dermal fillers like JUVÉDERM® Ultra XC and JUVÉDERM VOLBELLA® in the Baton Rouge, Hammond, or New Orleans, LA, area.
Weiler Plastic Surgery Named a Top 25 Provider Nationwide
Aesthetics industry leader Allergan has honored Weiler Plastic Surgery in 2021 as one of their Top 25 Providers nationwide out of more than 50,000 aesthetic practices in the United States.
As a proud partner of Allergan, who provides us with BOTOX®, JUVÉDERM®, CoolSculpting®, and Natrelle® breast implants, we remain one of Louisiana's top aesthetic practices!
How Lip Injections With Fillers Work
At Weiler Plastic Surgery, lip augmentation with JUVÉDERM fillers is administered by a health care provider using small dermal filler injections into the lip and vertical lip lines. Lip filler injections are used to help our patients from the Baton Rouge and New Orleans area smooth lines and softly plump and sculpt lips.* Because these are simple, non-surgical treatments, there is minimal recovery or downtime. You can make an appointment to stop by your health care professional's office for treatment and return to life right away!
2021 Winner of Best Plastic Surgeon in Baton Rouge
225 Magazine's 16th Annual "Best of 225" Awards
You made Weiler Plastic Surgery your choice for Best Plastic Surgeon in 225 Magazine's 16th annual "Best of 225" awards. More than 13,000 Capital Region residents cast their votes, selecting us as the team they trust to bring out their very best and make them feel at home each step of the way.
Filler Options for Lip Injections
Here at Weiler Plastic Surgery, we work hard to provide you with beautiful, natural-looking results.* Our cosmetic lip injections are no exception to that rule. We choose only the best products and have highly trained staff to administer your procedure. While we use a variety of hyaluronic acid fillers for the lips, our most popular options include:
JUVÉDERM® Ultra XC and JUVÉDERM® Ultra Plus add more structural support and volume to the lips. Ultra Plus is the firmest option for a more aggressive approach.
JUVÉDERM VOLLURE™ and VOLBELLA® are smoother, softer options that smooth out fine lines around the lips and add subtle volume to the lips.
During your lip filler consultation, your provider will discuss the best options for you! We want you to be pleased with your results and have your procedure have the least amount of interference in your life. You can even have your lip injections on a Saturday with our weekend dermal filler and BOTOX® appointments in Baton Rouge. That's just one of the many reasons that Weiler Plastic Surgery is an optimal choice for all your cosmetic surgery and injection desires.
How Is Lip Augmentation Performed?
We perform lip augmentation using hyaluronic acid (HA) fillers that soften vertical lip lines, add subtle or more noticeable volume, and contour the lips.* When you opt for these treatments from Weiler Plastic Surgery, you're opting for some of the best lip fillers on the market from professional, compassionate, and experienced staff. You always want to have a medical professional administer any injection, and VOLBELLA is no exception.
We often apply a topical numbing medication approximately 20 minutes before the treatment to the areas that will be injected to allow for a more comfortable experience during the procedure.
Your health care provider will carefully place the filler into the lip area. Following the injection, they may gently massage the treated areas. Your provider will provide an ice pack after the procedure is complete. The injection itself usually takes about 15 minutes. If you have a history of cold sores or fever blisters, the provider will provide you with a prescription to prevent a flare.
Immediately following lip injections, it is best to avoid strenuous exercise or alcohol. You may use ice to help minimize bruising or swelling. In addition, your health care provider can discuss topical or oral products to help reduce downtime.
You will be able to notice the results right away.* Only one treatment is usually needed to achieve the desired improvement.
How Long Do Lip Fillers Last?
While people break down fillers at different rates, the results from lip injections typically last for up to one year.
A Reputation Built on Results
Frequently Asked Questions
How much does lip augmentation cost in Baton Rouge, New Orleans, and surrounding areas?
The cost of lip augmentation depends on the cosmetic goals of the patient. It is less expensive than using synthetic implants to augment the lips. We provide a detailed quote of the price of your lip augmentation procedure after consulting with you.
What's the difference between permanent and non-permanent lip augmentation?
Lip augmentation with filler injections is long lasting but not permanent; results last approximately 12 months and can be reversed at any time with hyaluronidase injections. When performed by an experienced injector, lip injections look very natural, do not require downtime, and are easily adapted to your changing preferences. We do not offer permanent lip augmentation, which is a surgical procedure involving implants.
How long does lip filler swelling last?
Swelling (and bruising) is common after lip injections and can last up to a week. We recommend applying an ice pack and arnica to the lips right after treatment to keep swelling to a minimum.
Are lip fillers safe?
The fillers we use for lip enhancement contain hyaluronic acid, which is safe for injection into the lips and lip lines around the mouth. If you are prone to cold sores, you may need to take medication ahead of time to prevent a flare-up. Lip fillers should not be used if you are pregnant, breastfeeding, allergic to any ingredients, or suffer from neurological disorders.
A Talented Trio
Our 3 board-certified plastic surgeons are proud to offer their unique talents to women and men in their home state of Louisiana. Dr. Jonathan Weiler's vision of delivering state-of-the-art techniques is shared by Dr. Robyn Daugherty and Dr. M'liss Hogan, who each bring skill, experience, and a woman's touch to Weiler Plastic Surgery. As mothers themselves, Dr. Daugherty and Dr. Hogan both understand the effects pregnancy and breastfeeding can have on a woman's body and self-image.
Credentials you can trust: