It's true that Kylie Jenner almost single-handedly jump-started the lip augmentation craze with selfies posted on Instagram. So, what happens now that the social media celebrity has announced she's backing off lip fillers for a "more natural" look? To be honest, patients getting JUVÉDERM VOLBELLA®  or Ultra XC at our Baton Rouge, Hammond, or Denham Springs, LA, plastic surgery practices won't notice much of a difference.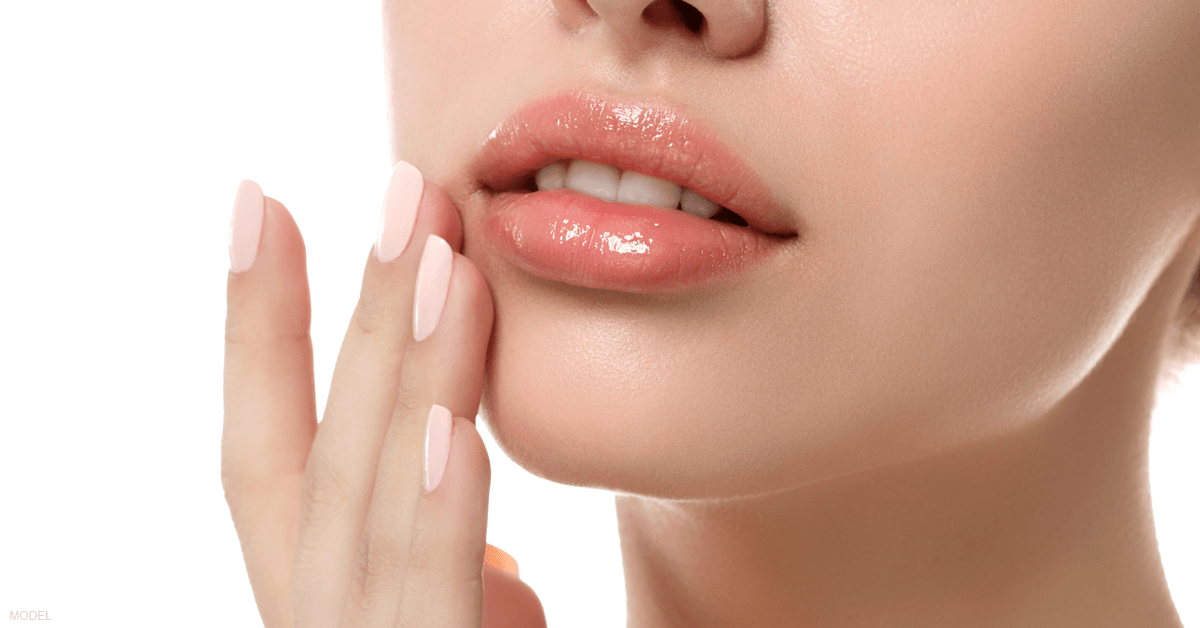 That's because our goal with lip injections remains the same as it's always been—augment the lips just enough to create a sensual pout while still looking natural. Sure, we notice changes in the popularity of certain treatments based on what might be the cosmetic flavor of the month, but the approach we take with patients remains steady. We offer the best quality products, such as JUVÉDERM fillers, to produce top-notch results for our patients.
And the fact is that patients continue to want lip augmentation with fillers for various reasons that have nothing to do with the whims of a celebrity. Social media has increased the desire of younger patients to have a cute pout, but thinning lips are also one of the overlooked signs of aging and many of our patients simply want to restore lost volume.
How to Prepare for Lip Fillers
Preparation for your treatment is fairly straightforward. Avoid taking NSAIDS such as ibuprofen and Aleve for about a week before your appointment since they thin your blood. Some of our patients find that taking Arnica for a couple of days before their fillers helps to reduce post-treatment bruising. For more information about the do's and don'ts prior to lip injections, check out our related blog post.
What Happens During Lip Injection Treatment?
Lip augmentation treatments begin with the provider numbing the area to keep patients comfortable, even though the fillers include a local anesthetic to minimize pain during and after the injections. The injector precisely marks the areas where the injections are made. Injections use very fine needles.
Lip Filler Aftercare
After the procedure, we provide ice to help reduce swelling. It's important that lip augmentation patients avoid using lip gloss, lipstick, or any other cosmetic products on their lips the day of the treatment. One of the benefits of getting filler injections to augment the lips is that you'll see immediate results. You can expect to enjoy the fuller lips for up to 12 months before returning for follow-up treatments if desired.
Why We Prefer VOLBELLA & Ultra XC
JUVÉDERM products are really considered the gold standard for fillers. VOLBELLA and Ultra XC are formulated specifically for plumping thin lips and smoothing out wrinkles and creases around the mouth. They are hyaluronic acid fillers, meaning they retain and absorb water but don't pose a risk of infection because hyaluronic acid (HA) occurs naturally in the body. We use VOLBELLA and Ultra XC conservatively for lip augmentation so our patients don't get the "duck lips" that you may see online as examples of botched treatments. You can browse examples of our work and our patients' real-world results in our lip augmentation before-and-after photos.
Other benefits provided by VOLBELLA include less bruising compared to other types of dermal fillers. Also, if someone isn't happy with the results, we can dissolve the filler using a substance called hyaluronidase.
Learn why lip fillers are one of the most popular medical spa-style treatments at our Baton Rouge-area practices by contacting us using the online form to request a consultation. You can also call 1 of our 3 locations at (225) 399-0001 (Baton Rouge), (985) 902-7770 (Hammond), or (225) 900-7002 (Denham Springs) to schedule an appointment.