The popularity of injectables at our Baton Rouge practice has boomed over the past few years, and it's easy to understand why. These treatments are minimally invasive, accessible to a wide range of candidates, and can be used for not only correcting aging concerns—but even to prevent or postpone them.
Men and women of various ages are quickly discovering the many benefits of injectable treatments. In this blog post, we'll look at why injectables are so popular and how people are getting the most out of them today.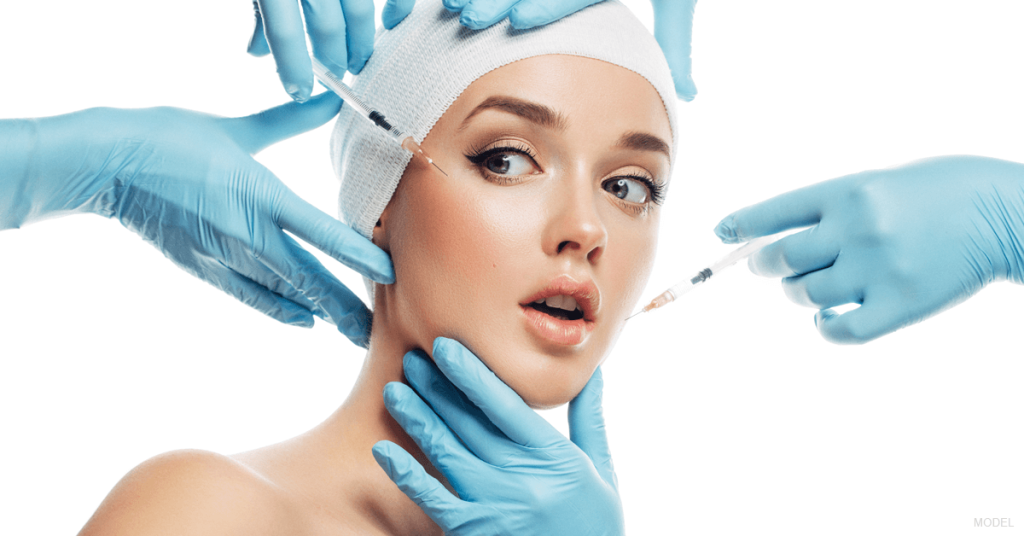 Accessibility
You may have heard injectable treatments like BOTOX® Cosmetic, JUVÉDERM®, and KYBELLA®  referred to as "lunchtime procedures." This name comes from the fact that they are quick enough to get done during your lunch break and require no downtime. These treatments are typically much lower in cost than surgical options, making them more accessible to many people.
However, while these treatments are seen as quick cosmetic fixes, it's important to remember that they are still serious medical procedures and require a skilled approach. It's always essential to have injections done by a provider with proven qualifications and experience.
Preventive Uses
A major trend I'm seeing at my practice is the use of injectables as a preventive measure in younger patients. For these individuals, the goal is typically not to reverse the effects of aging, but rather to slow their onset. For example, starting BOTOX in your 20s may prevent you from developing wrinkles caused by repeated contraction over time. This may mean you won't require more invasive corrections down the road.
I'm not the only practitioner to experience this trend. According to the American Academy of Facial Plastic and Reconstructive Surgery's annual survey, more than 70% of facial plastic surgeons saw an increase in the use of injectables in patients under 30 last year.
Subtle Enhancements
"Tweakments" are also on the rise, and overexaggerated transformations are fading out of style. People are now opting for small tweaks over time, creating subtle differences designed to highlight their best features.
Dermal fillers are a great example of this. Many people now use fillers to contour their noses and correct issues such as bumps that can be disguised or balanced with added volume. While this approach can't create the same results as a surgical rhinoplasty, it can offer small improvements for those who simply want to tweak aspects of their look.
Overall, injectables are increasingly becoming a part of many people's regular cosmetic maintenance routines. With the artistic eye of a skilled injector, these treatments can enhance natural beauty without requiring a major commitment.
If you would like to learn more about injectables here in Baton Rouge, please contact us online or call (225) 399-0001 (Baton Rouge), (985) 902-7770 (Hammond), or (225) 900-7002 (Denham Springs) to request a personal consultation.