Underarm sweat can be a challenge to deal with on a day-to-day basis. Even if you're not a profuse sweater, underarm sweat can still contribute to odors that even the strongest deodorants can't mask. If this issue is undermining your confidence or causing you to feel insecure, you may be a candidate for miraDry at our Baton Rouge practice.
In this blog post, I'll explain a bit more about what miraDry does, how it works, and why so many people may benefit from this powerful treatment.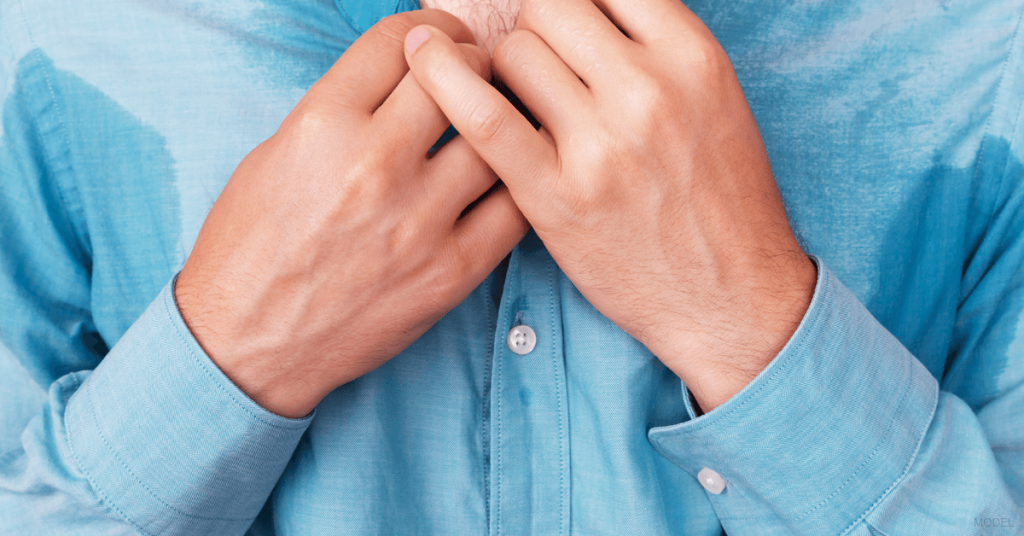 What is miraDry?
miraDry is an FDA-cleared nonsurgical treatment that uses electromagnetic energy to destroy sweat glands without damaging the skin. During a session, a handheld device delivers energy to the glands while the skin is cooled and protected. Damaging these glands causes them to produce less sweat and odor on a long-term basis. You'll experience the difference right away, though we sometimes recommend 2 treatments to achieve optimal results.
Who can it help?
Anyone who wants to feel fresher and more confident can benefit from this treatment. It's especially popular among people who have to reapply deodorant throughout the day or whose daily life is notably affected by underarm sweat. Some people choose miraDry in preparation for a major event such as a wedding to take away the added stress of staying clean and fresh throughout the big day. Those who sweat excessively when they're anxious or nervous may also find welcome relief with this treatment.
What are the benefits?
The main motivating factor for most miraDry patients is not having to deal with underarm sweating and odor, but there are many more upsides to consider. Choosing miraDry allows you to:
Feel fresh and confident in any outfit. You won't have to limit your fashion choices to accommodate sweating. You'll feel more comfortable in any look, whether you're outdoors or in the office.
Enjoy immediate and long-lasting results. There's no need for regular touchups and no downtime spent waiting for results develop. Once your 1 or 2 treatments are complete, you're good to go.
Reduce toxins that can cause health issues. Antiperspirants sometimes contain aluminum and other products that may cause harm or irritation after prolonged use. Thankfully, miraDry eliminates or greatly reduces your need for using those harmful products.
Save money on dry cleaning and deodorants. This treatment may benefit you financially in the years after your appointment, especially if you were already investing in dry cleaning costs or expensive specialized deodorants.
If you think you may be a candidate and are interested in scheduling a miraDry treatment here in Baton Rouge, please contact us online or call (225) 399-0001 (Baton Rouge), (985) 902-7770 (Hammond), or (225) 900-7002 (Denham Springs) to request a personal consultation.