Vaginal Tightening and Restructure With No Surgery Or Downtime
After vaginal childbirth and menopause, many women are left with physical changes that can affect their own quality of life and sexual health, as well as their partners'. These conditions can be frustrating at best and relationship-altering at worst.
Fortunately, advancements in vaginal rejuvenation technology have made it possible to improve the appearance of your genital area, get enhanced sensation, and enjoy having sex again—all without any surgery! The nonsurgical vaginal rejuvenation solution we use at our plastic surgery clinics in the Baton Rouge area is called ThermiVa®.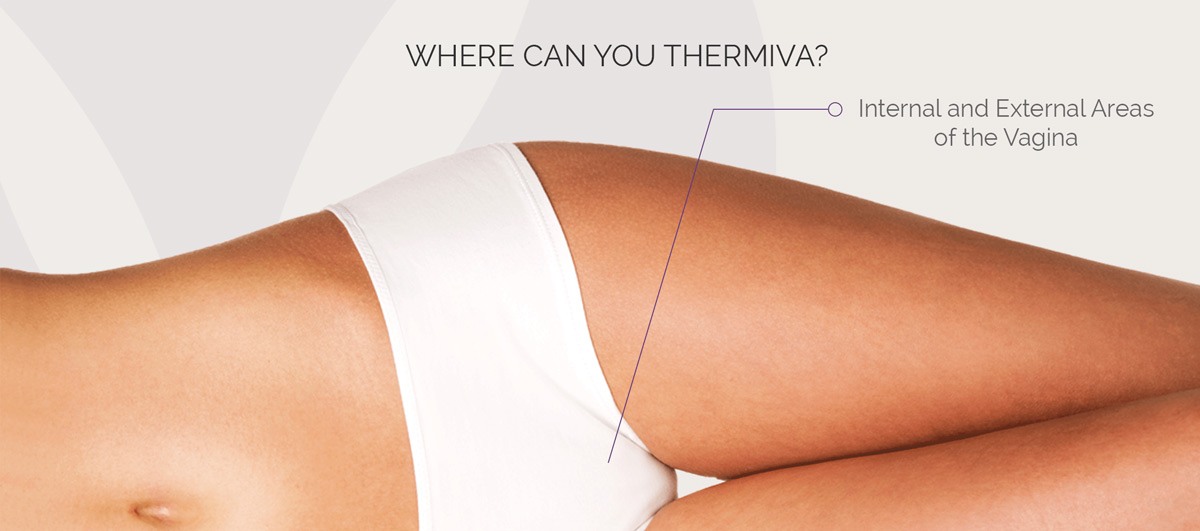 Showcased on the popular TV show The Doctors, ThermiVa offers pain-free vulvovaginal rejuvenation and tightening with no downtime, and as quickly as 30 minutes.
What is ThermiVa treatment?
ThermiVa an advanced radiofrequency technology, is a safe and precise treatment that can restore the appearance of your labia majora and minora. In addition, the treatment can dramatically tighten the tissue of your canal without surgery. Radiofrequency treatments have long been used for muscle and tissue healing by promoting new collagen and elastin production which leads to softer, tighter tissues.
How long does ThermiVa last?
ThermiVa applies this same RF technology to the external and internal vaginal tissues, with treatments lasting about 45 minutes. During treatment, heat is safely transferred via radiofrequency to deeper tissue layers, with no damage to the skin. When heat is applied to the dermis layer of skin (below the epidermis), underlying tissues compress, realign, and produce new collagen—a process that normally takes months to occur.
Patient Testimonial
Watch the testimonial below to learn about one of our patient's experiences with ThermiVa.
[feature-video id="Dt98l7nbCrY"]
Is ThermiVa painful? What's recovery like?
No anesthesia is required with ThermiVA. Most patients are comfortable throughout the treatment since the temperature is directly controlled by the practitioner for maximum comfort.
There is virtually no downtime associated with the application of ThermiVa, with patients ambulatory and capable of doing any kind of physical activity immediately after treatment. In fact, sexual activity is encouraged that night.
See how ThermiVa is applied:
[feature-video id="7FuvkD3u2Bs"]
Who is a candidate for ThermiVa?
ThermiVa is best used for patients who are or have experienced the following:
Dry Vagina
Loose Vagina
Leaky Bladder
Fallen Bladder or Rectum
Concerns With Achieving Orgasm
Aesthetic Concerns With Labia
If you would like to learn more about ThermiVa vaginal rejuvenation at our plastic surgery clinics in the Baton Rouge area, use our online contact form to request a consultation. You can also call us at (225) 399-0001 (Baton Rouge), (225) 399-0011 (downtown Baton Rouge), (985) 902-7770 (Hammond), or (225) 900-7002 (Denham Springs) to schedule an appointment.