The Brazilian Butt Lift is quickly becoming one of our Baton Rouge practice's most buzzed-about procedures. As the interest in this surgery rises, we're receiving more questions about how it's performed, who it can help, and what the recovery process is really like.
In this blog post, I'll answer a few of the most commonly asked questions about the Brazilian Butt Lift to help you decide if it's a good option for you.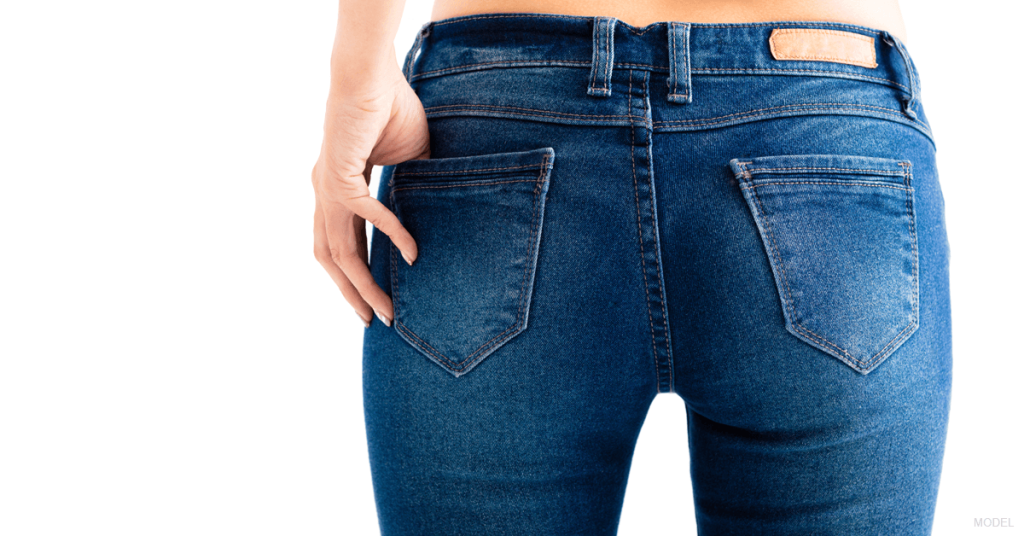 What is Brazilian Butt Lift Surgery?
The Brazilian Butt Lift is a surgical procedure in which fat is removed from certain parts of the body via liposuction and is then reinjected into the buttocks to create a fuller shape. Unlike other buttock augmentation approaches, it does not involve the use of implants. Since it uses your own fat, it provides the added benefit of body contouring, typically focused around the waist.
Despite its name, the procedure doesn't actually lift sagging buttocks by tightening skin. If you have some excess skin in the area, however, adding fat volume can create a lifting effect similar to filling up a deflated balloon.
How does the fat transfer process work?
Fat is good for your appearance when it's in the right place. A Brazilian Butt Lift makes that happen.
For a plastic surgeon to perform a successful fat transfer, there needs to be enough fat to transfer in the first place. At my practice, we typically use fat from around the waistline, since this can help achieve an hourglass shape. Other common areas include the abdomen, flanks, lower back, and thighs.
Once the fat is suctioned from the body, it's then processed and reinjected into the buttocks through small incisions which are strategically placed, so they can easily stay hidden—even in swimwear.
Brazilian Butt Lift Before and After Photos
A vast majority of Brazilian butt lift patients say that the procedure was "worth it," according to RealSelf.  You can see why the Brazilian butt lift is so popular by browsing our patients' before-and-after photos.
Who is a candidate for a Brazilian Butt Lift?
A Brazilian Butt Lift is an ideal procedure for anyone with a healthy skin tone looking to achieve a fuller, rounder backside while reducing pockets of fat elsewhere in the body. It's important for a candidate to be in generally good health and have realistic expectations.
What is Brazilian Butt Lift recovery like?
I advise most of my patients to take about 7 days off work, though your personal timeline may vary. After the surgery, you'll wear a compression garment for 4 to 6 weeks to make sure the area heals evenly. You may see some swelling and bruising, which typically subsides after a few weeks. You should avoid sitting on your buttocks for 5 to 7 days after surgery. Around this time, you'll be encouraged to do squats and lunges to enhance projection and fat retention.
How long do Brazilian Butt Lifts last?
Results are long-lasting if you don't experience any major weight changes. You'll likely retain about 75% of the fat injected into your body; some of it will naturally metabolize.
If you're interested in learning more about how a Brazilian Butt Lift in Baton Rouge can help you achieve your aesthetic goals, please contact us online or call (225) 399-0001 (Baton Rouge), (985) 902-7770 (Hammond) or (225) 900-7002 (Denham Springs) to request a personal consultation.