When CoolSculpting first arrived more than 10 years ago as a groundbreaking, nonsurgical fat reduction treatment, it could only target the midsection and the thighs. Much has changed during the past decade. CoolSculpting is now CoolSculpting Elite, boasting several specially designed applicators that treat 9 areas of the body. That broad range is just one of the reasons CoolSculpting's one of the most popular body contouring procedures at our Baton Rouge-area practice.
The "fat freezing" treatment reduces pockets of fat that tend to accumulate in trouble spots and resist exercise and diet. For men and women who are already in decent physical condition, CoolSculpting Elite is a great liposuction alternative that doesn't require downtime.
Besides being cleared by the FDA to reduce fat in 9 distinct areas, CoolSculpting Elite is clinically proven to eliminate up to 25% of treated fat cells. And its redesigned dual applicators can target 2 treatment areas at the same time, allowing you to treat double the amount of fat in a single session.
4 Popular Treatment Areas: CoolSculpting Elite Before & After Photos
As the old saying goes, the proof is in the pudding. These before-and-after photos demonstrate CoolSculpting Elite's versatility.
We use snug-fitting applicators with a C-shaped cup to treat areas such as the abdomen. These applicators are part of CoolSculpting Elite's Curve series, which enhances the suction used to draw fat up between the applicator's panels. We can treat up to 18% more surface area than with traditional CoolSculpting applicators.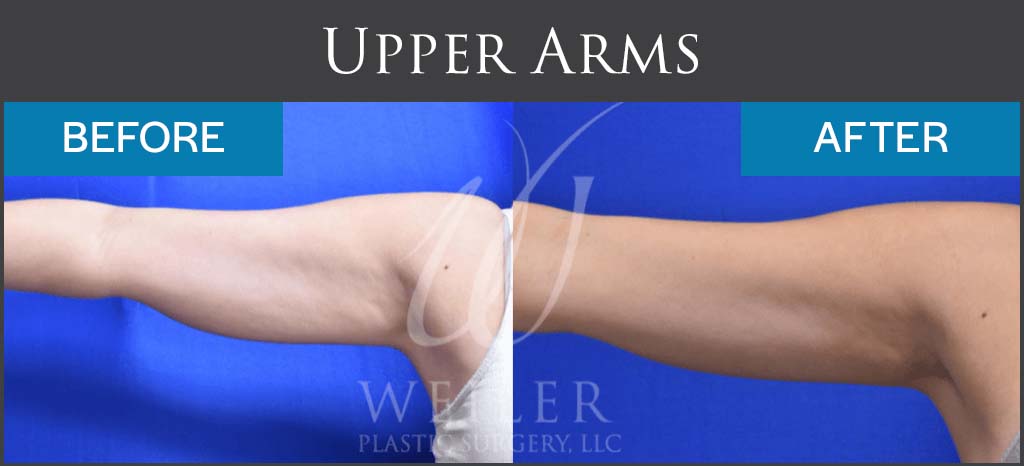 For straight, vertical areas of pinchable fat, such as the upper arms, CoolSculpting Elite developed 2 specially designed applicators that fall into the Flat series.
As you can see, even a bit of fat reduction on the flanks can create more attractive, slimmer contours. We use applicators from the Curve series to treat the flanks.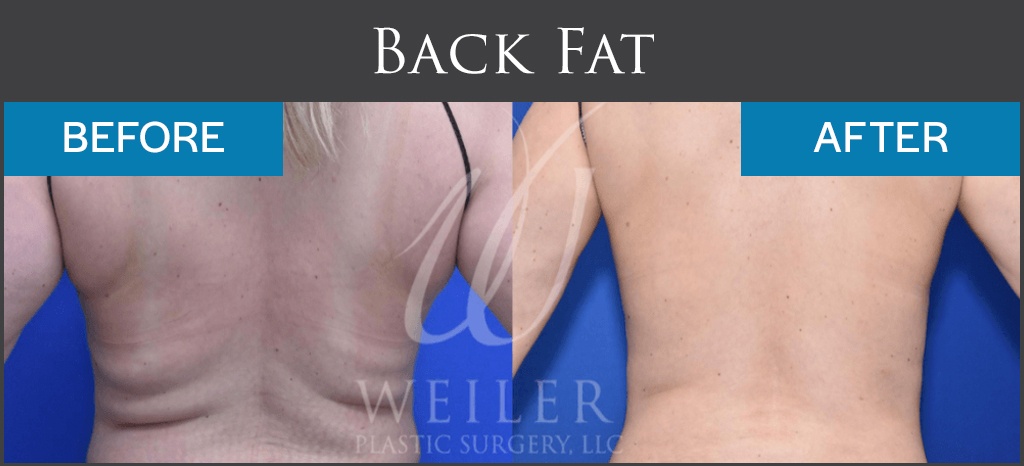 Back fat, bra fat, and banana rolls under the buttocks can cause some women to avoid wearing bikinis or other revealing swimwear. These areas can be treated with a Curve series applicator. The result, as is apparent here, can be dramatic.
If you're frustrated by stubborn fat and wondering if you'd be a good candidate for CoolSculpting Elite treatments in Baton Rouge or another one of our med spa locations, request a consultation using the online form.