Choosing to undergo any plastic surgery procedure is a very personal, intense decision. It can be hard to know when you're physically and mentally ready to transform your body. Many patients often wonder if there is a "best" time or season for plastic surgery. And while any time of year can produce great results, winter offers many unique benefits.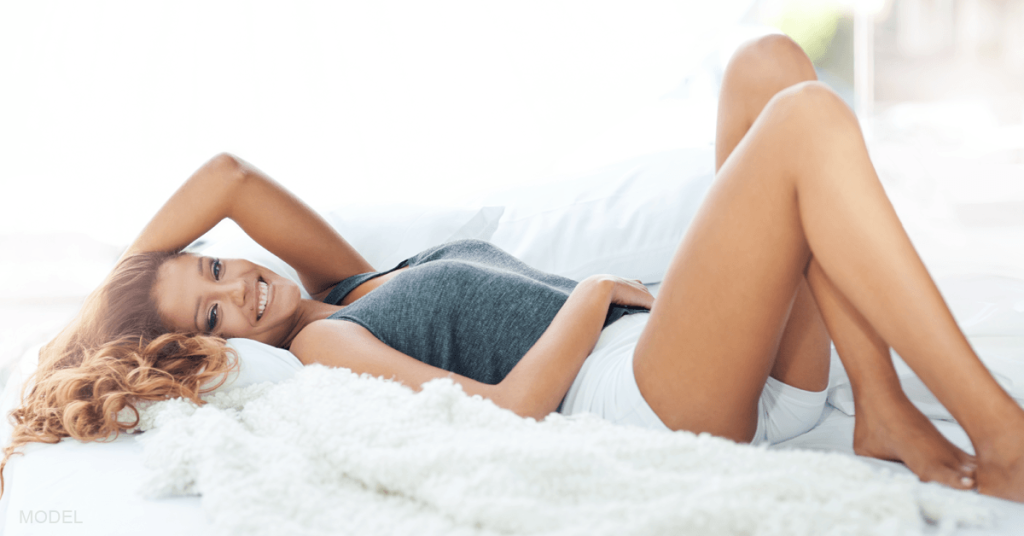 If you've been considering a tummy tuck, CoolSculpting®, or other body contouring procedure, now may be the time to act. Here are a few reasons winter works well for surgery and why you should try treatments during colder weather. 
Why Is Winter the Best Time for Plastic Surgery?
With a brand new year right around the corner, why not make the most of your fresh start? Winter is the best time for plastic surgery procedures for a variety of reasons.
It's easier to take time off. 

Schools and companies are often more flexible with vacation time during the holiday season. This makes it easier to ask for time off or plan a "stay-cation" after Christmas or New Year's Day.

Prepare for your summer reveal:

Many men and women turn to plastic surgery so they can feel more confident in swimsuits and tight-fitting clothing. Having surgery in winter gives you plenty of time to recover and reveal your brand-new look by summer.

You spend less time in the sun:

Sun exposure can damage the skin and make incision scars more noticeable. When you're indoors during winter, you spend less time in the sun and can protect your skin with little extra effort. 
Your Cold-Weather Options
Scheduling a tummy tuck or liposuction during the winter months means your body will be beach-ready by summer. Breast augmentation is also a popular option for those preparing for bikini season. Many people prefer body contouring during wintertime as layers of clothing usually cover your body. You can recover in peace while bundled up at home, taking away the stress of "revealing" your results too soon.
Any plastic surgery procedure can be performed during winter and create safe, satisfying results. However, if there's a summer event you're scheduling around, winter is a great time to start the process.
How To Plan for Your Plastic Surgery Procedures
Once you have decided plastic surgery is right for you, the first step is to book a consultation. Contact a board-certified surgeon and schedule an appointment so you can talk about your procedure, goals, and more. This is a great time to discuss logistics with your doctor and establish an ideal treatment timeline. They will explain the details of what happens during surgery and outline when you can expect to see your final results.
But remember: Don't procrastinate on setting up your appointment. Many patients rush to plastic surgery offices during warmer months. Beat the crowd by scheduling your consultation as soon as possible.
Recovery Time After Surgery
Plastic surgery recovery time depends on the procedure you have chosen. Your doctor will give you a customized timeline during your consultation, but there are a few typical milestones for our most popular surgeries.
Liposuction
A compression garment is worn for a few days following surgery and sutures are removed after 1 week. Swelling and bruising subside after 10 to 14 days. Patients with low-impact jobs can return to work after 3 to 5 days, depending on the extent of the procedure and the number of areas treated.
Tummy Tuck
EXPAREL®—a long-lasting non-opioid medication applied to the surgical area—helps control your pain for the first 72 hours after surgery. You may not be able to stand fully upright initially, but light walking helps your range of motion. You will wear a supportive, body-shaping garment for 4 to 6 weeks after surgery. Drains are removed at your 1-week post-op visit. You can return to work and daily activities after 2 weeks.
Breast Augmentation
One to two days after surgery, your doctor removes your dressings and inspects your incisions. You can return to work within 5 to 7 days after surgery. Avoid vigorous activities such as cardio and weightlifting during the first 6 weeks following surgery.
Nonsurgical Treatments To Boost Your Results
Plastic surgery trims and sculpts the body into the look you've always wanted. But if you'd like to give your results a little extra boost, nonsurgical treatments are an excellent option. Alternatives such as CoolSculpting help you trim those small areas of stubborn fat or enhance surgical results. Injectable treatments, such as dermal fillers and BOTOX®, are easy ways to refresh your face and complete your winter transformation.
There's no single "best time" for plastic surgery procedures, but colder months offer great opportunities. Prepare now and enjoy a summer full of comfort and confidence. 
If you would like to learn more about body contouring procedures at our Baton Rouge office, please request a consultation online. You can also contact us by phone at (225) 399-0001.