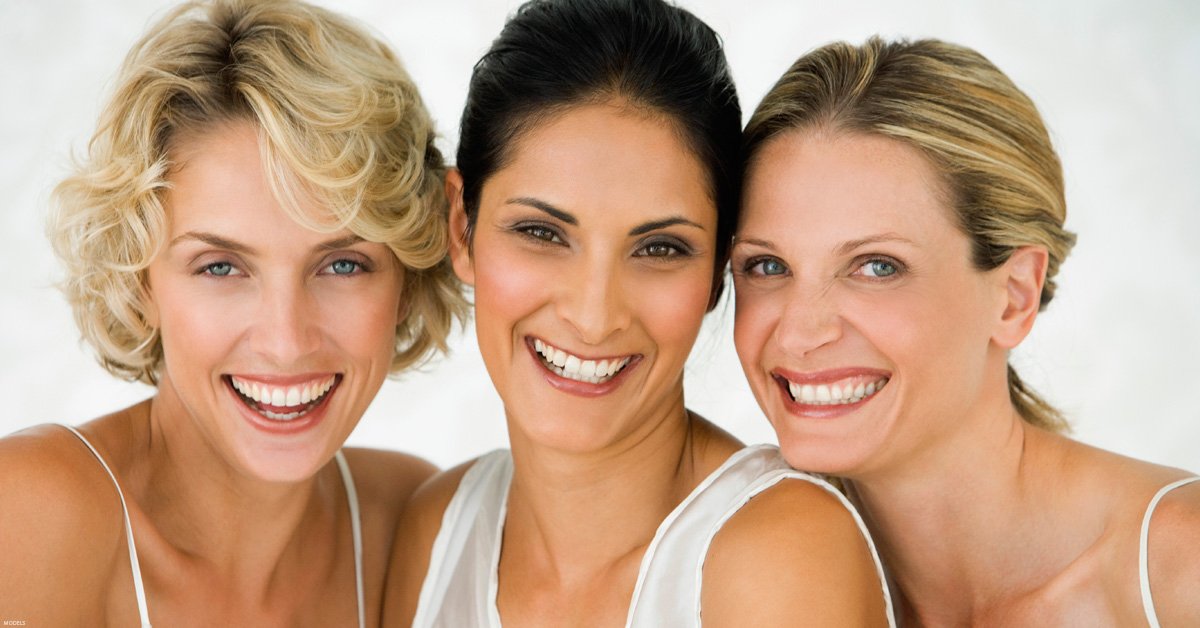 Patients who come in for injectables at our Baton Rouge, Hammond, and Denham Springs offices are well-aware of the aesthetic benefits provided by dermal fillers and BOTOX. However, many people are surprised to learn that the innovative use of these products in a combination treatment is rapidly gaining popularity in the world of plastic surgery.
How fillers and BOTOX differ
Dermal fillers, also known as HA fillers, contain hyaluronic acid, a naturally occurring substance that attracts and retains moisture. When injected beneath the surface of the skin, hyaluronic acid adds volume in places where it has been depleted. The effect of this treatment is to soften the look of static wrinkles, which are visible even when facial muscles are at rest.
BOTOX is a purified protein called botulinum toxin A. BOTOX works by relaxing muscle activity in the location where it's injected. In contrast to dermal fillers, BOTOX effectively reduces the formation of dynamic wrinkles, which occur with facial muscle movement.
Whether static or dynamic, facial wrinkles develop over time and are one of the most visible signs of aging in both men and women.
The lifespan of filler products
An issue that frequently arises with dermal fillers is early degradation in the lifespan of the filler product, which can reduce how long the cosmetic enhancement lasts. A dermal filler product's longevity is determined not only by the inherent properties of hyaluronic acid, but also by facial muscle movement.
For example, any force applied to the product—including force exerted by the contraction of adjacent muscle groups—significantly impacts how long the filler results will last.
However, scientific studies have demonstrated that when dermal fillers and BOTOX are used together, HA fillers are able to produce longer-lasting results.
What the research shows
The benefits of combination filler and BOTOX treatments were successfully established in a study conducted by Dr. Ismail Küçüker. The study results were published in the journal of Plastic and Reconstructive Surgery®, the official medical journal of the American Society of Plastic Surgeons.
During the research, study participants had filler placed on 1 side of the face and a combination of filler and BOTOX placed on the other side. Following a 3-month period (the average duration of a BOTOX treatment), MRI scans confirmed that on the side of the face where both filler and BOTOX were injected, the remaining volume of filler was 50% greater than on the side of the face where only filler was injected.
The study concludes that BOTOX had effectively decreased the natural degradation rate of the fillers. The statistically significant differences in the remaining filler volumes support clinical findings that BOTOX injections provide longer-lasting results in patients using hyaluronic fillers.
Combining dermal fillers with BOTOX
We are proud to offer a variety of injectable dermal fillers that can be used in combination with BOTOX. Our highly trained providers work closely with each patient to understand their aesthetic goals and produce attractive and lasting results.
If you want to find out more about the benefits you can expect with dermal fillers and BOTOX, contact or visit our office today for a complimentary consultation with one experts.Learn how we can keep you looking better, longer. Call Baton Rouge (225) 399-0001, Hammond (985) 902-7770, or Denham Springs (225) 900-7002.