With summer around the corner, it might be time to say goodbye to excess abdominal skin and fat once and for all. A flat and well-toned abdomen is something many of us strive for through exercise and weight control. Sometimes these methods cannot achieve our goals, and it's time to consider a tummy tuck.
What Causes Loose Skin or a Flabby Abdomen?
Even individuals of otherwise normal body weight and proportion can develop an abdomen that protrudes or is loose and sagging. The most common causes of this include:
Aging
Heredity
Pregnancy
Prior surgery
Significant fluctuations in weight
Whatever the cause, this excess skin and fat can be uncomfortable under clothing and cause frustration and embarrassment when you want to wear more revealing clothing in the summer.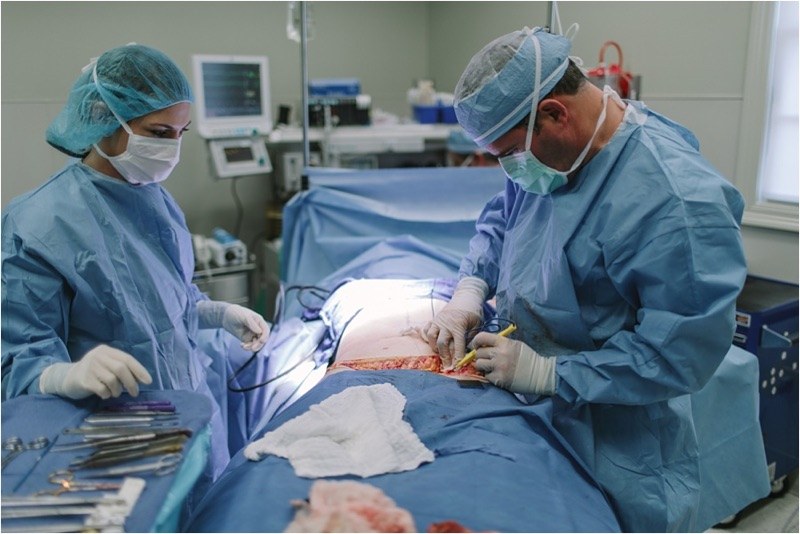 What Does a Tummy Tuck Do?
Lipoabdominoplasty, more commonly known as a tummy tuck, is a regular procedure Dr. Weiler performs to remove the excess skin and fat many patients are left with after pregnancy, weight loss, or weight gain.
This procedure includes:
Liposuction to the upper or lower abdomen and love handle areas
Tightening of the abdominal muscles
Removing excess skin below the bellybutton
Tightening the remaining skin
When these procedures are combined, the end result is a major transformation in the contour of the patient's waistline and stomach. You can see some of our patients' results in the photos below and in our photo gallery.
How a Tummy Tuck Works
Dr. Weiler places the tummy tuck incision along the lower abdomen right above the pubic region similar to where a c-section scar is located. It hides well under swimsuits and clothing. The length of the incision can vary depending on the patient.
Dr. Weiler then removes the excess fat and skin from the abdomen and tightens the abdominal muscles to improve the waistline's appearance.* The belly button remains intact and is pulled through to a new skin location.
A tummy tuck is performed under general anesthesia on an outpatient basis. Patients will need someone to drive them home after the surgery and have someone stay with them for a day or two after surgery.
What To Expect After Surgery
You should expect some swelling and bruising initially, which will subside over the next couple of weeks. Tightness in your abdominal muscles is also normal. Some patients may not be able to stand completely upright for a few days following surgery. Walking around after your surgery is very important to promote circulation.
Tummy Tuck Recovery Timeline
Care for Drains: 1 week (typically)
Daily aspirin regimen: 1 week
Wear compression garments: 4 to 6 weeks
Follow-up visits: 1 to 2 days post-surgery ( dressings removed, incisions assessed); 7 days post-surgery; 2 weeks post-surgery
Shower with compression garment on: 2 days post-surgery
Return to work: 2 weeks
Resume most normal activities: 2 to 3 weeks (except strenuous activities)
All restrictions lifted: About 6 weeks
Ready to get swimsuit-ready in time for summer? Our plastic surgeons are happy to talk with you about your body contouring options, including tummy tuck surgery and liposuction. Request a consultation or call us at (225) 399-0001 to schedule an appointment directly.