One of the most commonly asked questions we get about breast augmentation here at WPS is the differences between the types of implants offered. There are primarily two implant options for breast augmentation: silicone breast implants or saline breast implants. They both have their positives and negatives, which means that each procedure must be tailored to each body type, and each patient's expectations and desires. Saline implants are silicone shells filled with saline solution after they are put in place. Saline breast implants are popular due to the affordability over silicone implants. The silicone breast implants are sealed in a heavy silicone shell that prevents leakage better than that of the saline implants. Silicone is popular because it tends to offer better shape and lift.
SILICONE: Solid piece of silicone, which is a cohesive gel. Silicone has a soft, natural feel and look. The silicone gel holds together uniformly, while retaining the natural give that resembles breast tissue. Slightly larger incision size.
SALINE: Silicone bag filled with saline water. Saline has a slightly firmer feel. These are filled with a saltwater solution, similar to the fluid that makes up most of the human body. Smaller incision size.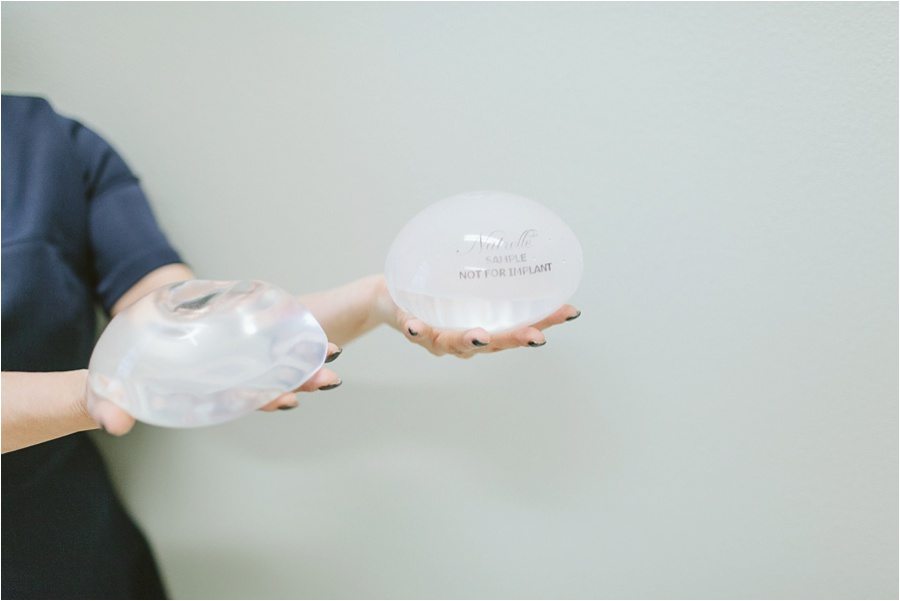 Implants are placed either above or below the chest muscle under the breast, and can be placed through either an arm pit incision or incision under the fold of the breast.  The surgery typically takes one hour, and recovery is anywhere between one and three days. Our goal is to give you the results you want, working with you to achieve your desired look! So, if you are dissatisfied with the size and shape of your breasts, we invite you to schedule a consultation with Dr. Weiler and his staff to determine what the best breast implant solution is for you.