MiraDry is the first and only non-invasive treatment to permanently eliminate your underarm sweat and odor glands and Weiler Plastic Surgery is one of the first places to offer this treatment in our area. FDA-cleared and CE marked, the miraDry treatment is done in the comfort of your doctor's office and is quick, taking only about one hour. After your treatment, you can expect to see immediate and lasting results.
We've outlined the steps of the treatment below, with photos of our talented Aestheticians, Connie and Meghan, performing MiraDry on a patient.
STEPS OF THE TREATMENT:
Make a customized treatment area for the patient, specific to underarm/body size. Underarms are numbed so that patient does not experience discomfort during the procedure.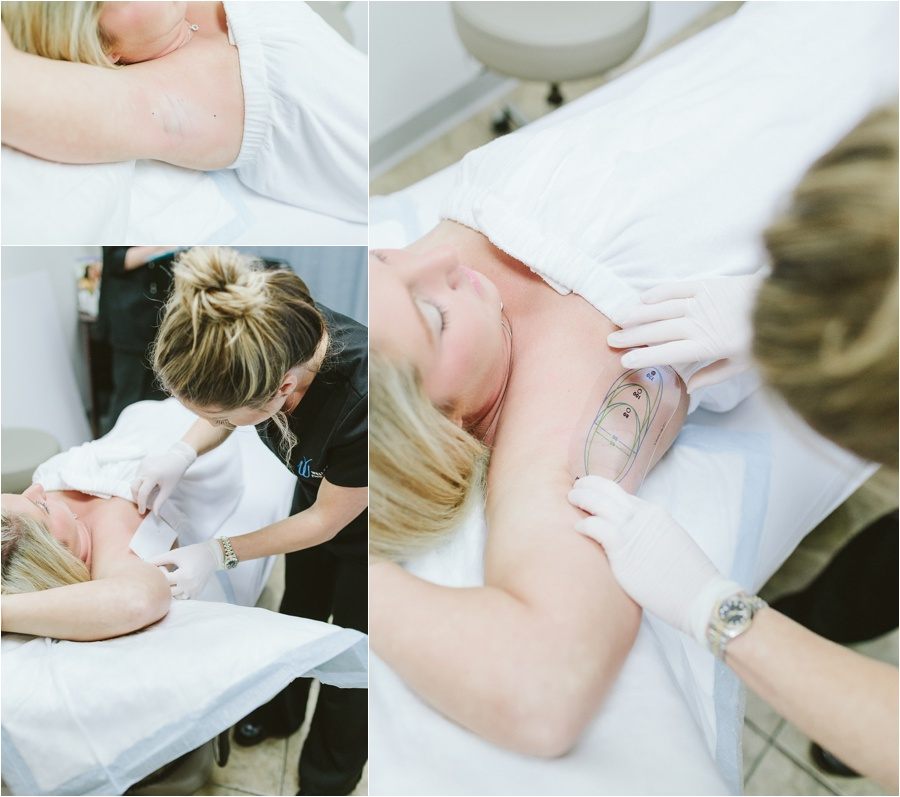 After your underarm has been numbed and is ready to be treated, the clinician will place the handpiece directly on your skin, lining up with the temporary treatment template applied to your underarm.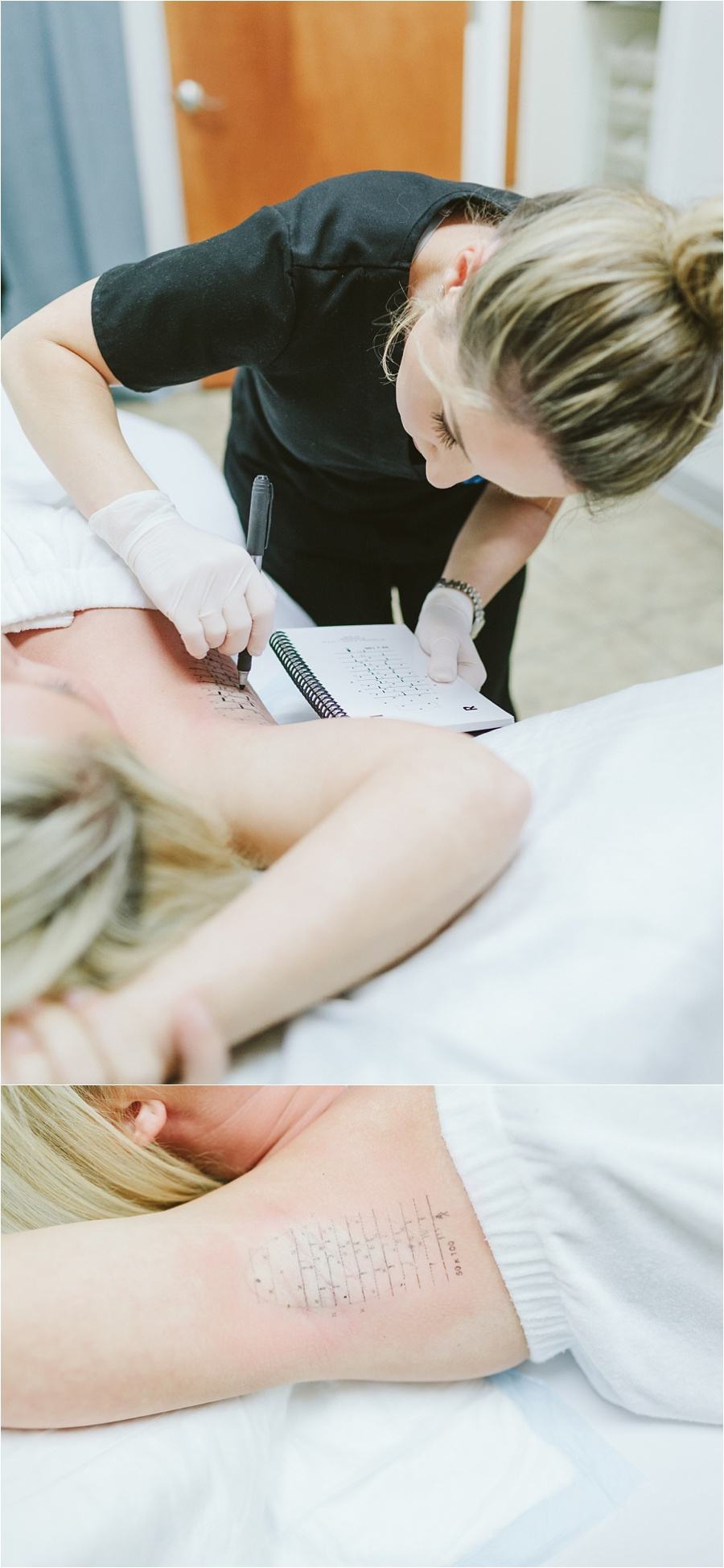 Next, the handpiece is activated. You will feel a slight suction as your skin and glands are brought closer to the surface for maximum results.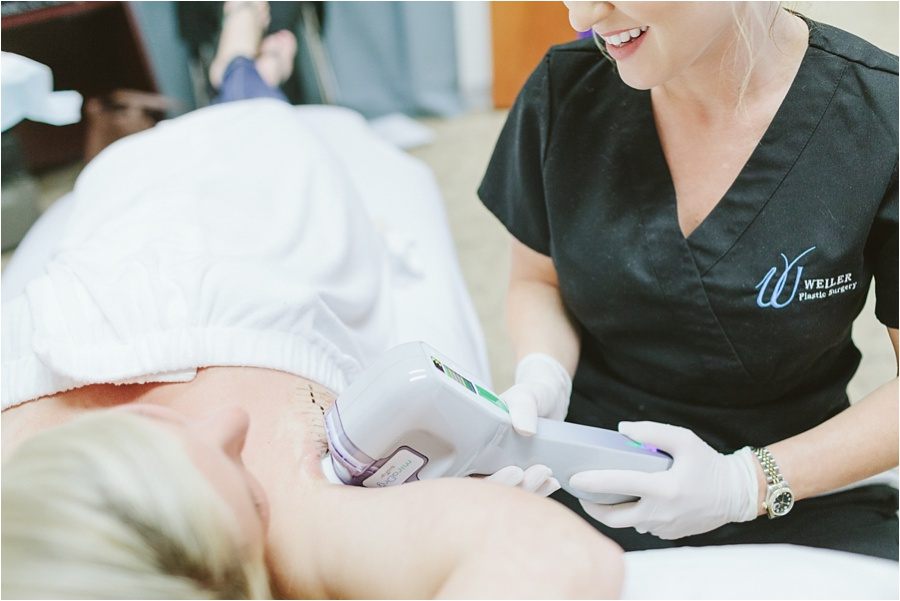 Finally, MiraWave TM energy is delivered and the sweat and odor glands are destroyed. All the while, soothing cooling is applied to protect your skin.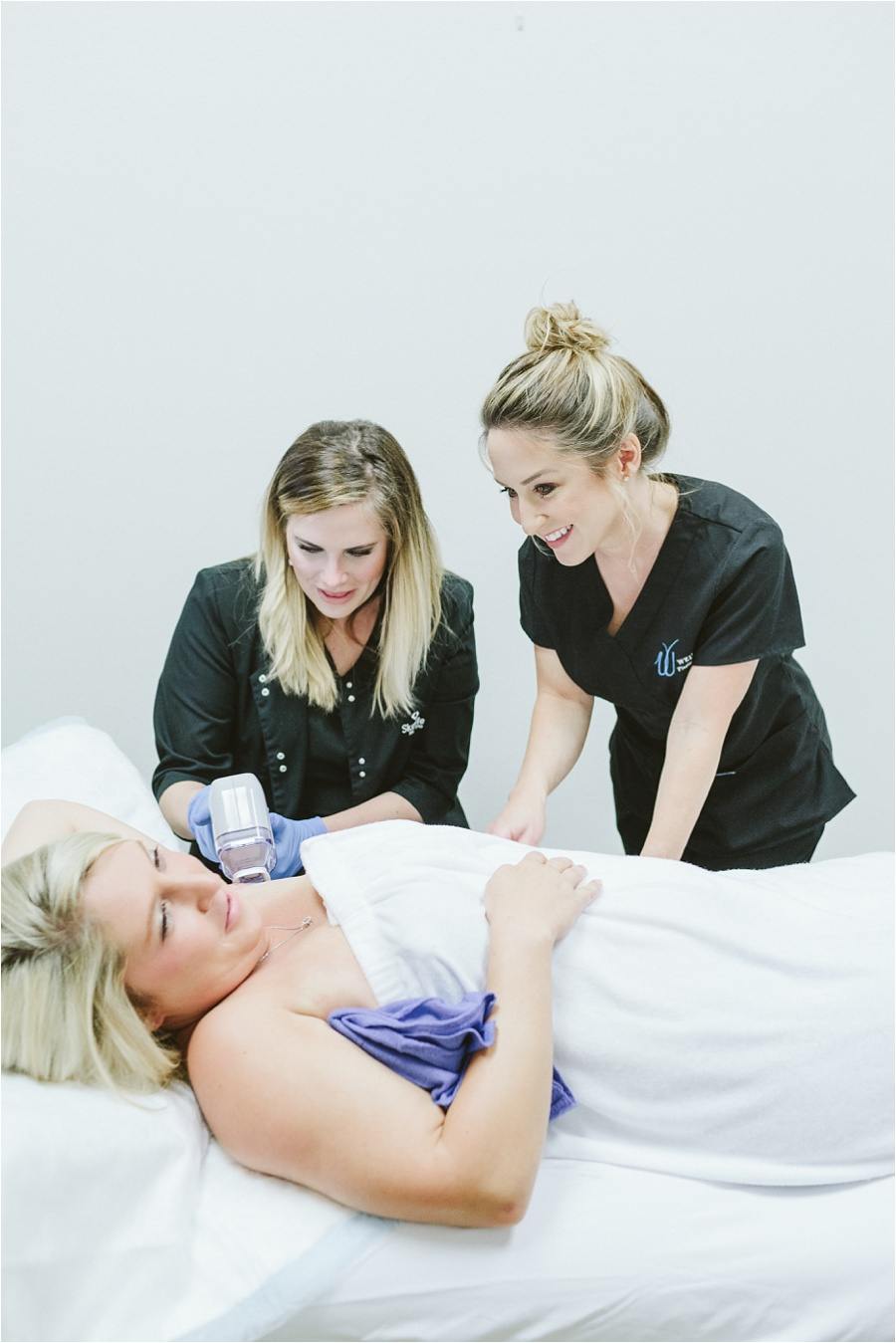 SWEAT AND ODOR FREE UNDERARMS!
______________________________________________________________________
THE SCIENCE BEHIND WHY MIRADRY IS EFFECTIVE:
The miraDry ® system uses energy that targets and destroys the sweat and odor glands in your underarm. Once those glands are destroyed they do not grow back—so once they are gone, they are gone for good.
REVIEW OF WPS PATIENT:
Rachel said: "I recently had a new procedure. It is called Miradry. Basically, it takes away underarm sweat, and odor (and a little lagniappe is that I will not have hair under my arms). I no longer have to wear deodorant. I went to my Mom and Dad's this weekend to help build my father a screened in porch. It was very hot Saturday, I was sweating, (yes, you still will sweat other places, which is a good thing for the body) and red faced. I checked to see if I had any sweat or odor under my arms, nothing. I can now wear sleeveless clothes without a white powdered mess. I am feeling really great about summer sleeveless clothing again. If you are tired of underarm sweating or you have Hyperhydrosis, I highly recommend this procedure."
If you'd like more information about miraDry or a free consultation in our office to see if the procedure is right for you, please call us at  225-399-0001 (Baton Rouge office) or  985-902-7770 (Hammond office).