Baton Rouge
Weiler Plastic Surgery
4212 Bluebonnet Boulevard Suite A
Baton Rouge, LA 70809
Phone: (225) 399-0001
Mon - Thur: 7:30 a.m.–5 p.m.
Fri: 7:30 a.m.–4 p.m.

Baton Rouge - Downtown
Weiler Plastic Surgery
240 Laurel Street Suite 202
Baton Rouge, LA 70801
Phone: (225) 399-0011
Mon - Thur: 7:30 a.m.–4 p.m., Fri: 8:00 a.m.–3p.m

Hammond
Weiler Plastic Surgery
42078 Veterans Avenue Suite H
Hammond, LA 70403
Phone: (985) 902-7770
Mon - Thur: 8:30 a.m.–5 p.m.
Fri: 8:30 a.m.–4 p.m.

Denham Springs
Weiler Plastic Surgery
921 South Range Avenue
Denham Springs, LA 70726
Phone: (225) 900-7002
Mon - Thur: 8:30 a.m.–5 p.m.
Fri: 8:30 a.m.–4 p.m.

Visit Baton Rouge
Board-certified plastic surgeons Dr. Jonathan Weiler, Dr. Robyn Daugherty, and Dr. M'liss Hogan are known across the country for their excellent care and results, drawing many women and men from outside Louisiana for their services. Many people who travel to Weiler Plastic Surgery in Baton Rouge use their stay as an opportunity to enjoy all that the historic area has to offer in terms of entertainment and attractions.
To help you plan your visit, we have compiled a guide to Baton Rouge, complete with information about hotels, restaurants, and must-see local destinations for you and your family. Whether you are traveling to our plastic surgery practice from a nearby community such as New Orleans and Denham Springs or out of state, we hope these recommendations will help make your visit even more enjoyable.
Weiler Plastic Surgery Named a Top 50 Provider Nationwide
Aesthetics industry leader Allergan has honored Weiler Plastic Surgery in both 2020 and 2021 as one of their Top 50 Providers nationwide, out of over 35,000 aesthetic practices from coast to coast.
As a proud partner of Allergan, who provides us with BOTOX®, JUVÉDERM®, CoolSculpting®, and Natrelle® breast implants, we remain one of Louisiana's top aesthetic practices!
Why Visit Us for Plastic Surgery in Baton Rouge?
Weiler Plastic Surgery's expertise, personal approach, and exceptional results make us a premier destination for cosmetic plastic surgery in Baton Rouge. Women and men from outside the area frequently travel to us for procedures including:
While Dr. Weiler, Dr. Daugherty, and Dr. Hogan's results prove to be worth traveling for, the complete patient experience further sets our practice apart. Expect attentive, personal care in a warm, welcoming environment each step of the way as we help you discover your most confident self.
Our Baton Rouge Surgery Center
Our office in Baton Rouge features an on-site, AAAHC-accredited ambulatory surgery center. The center is equipped with state-of-the-art technology and is staffed by an experienced surgical team, including Certified Registered Nurse Anesthetists. This setting provides a high level of privacy and convenience as it is located in the same building as our Baton Rouge office, where we perform consultations and nonsurgical procedures.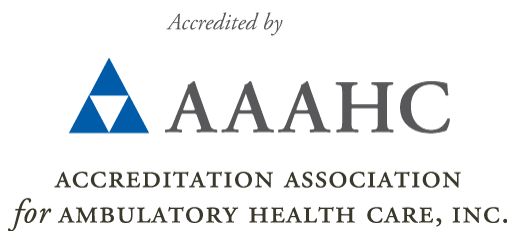 Hotels
Stay near our office at one of Baton Rouge's many inviting accommodations.
Restaurants
Dine at Baton Rouge's best local eateries.
Attractions
Explore Baton Rouge's most popular destinations and activities, from historic locations to contemporary museums.
Explore Louisiana State University
Tour the historic school's Baton Rouge campus.
LSU Stadium: Get an up-close look at "Death Valley," the 102,000-seat home of the LSU Tigers that has drawn more than 15 million fans since 1957.
Mike the Tiger: Meet LSU's living mascot, Mike the Tiger, who lives in an innovative 15,000-square-foot habitat complete with a waterfall and a large Live Oak tree.
University Lake: Catch a gorgeous view of the LSU's Memorial Tower from across this wildlife-filled lake, or take advantage of the running paths that surround it.
Planning Your Visit
We are here to help you have a seamless and enjoyable stay in Baton Rouge. Our full-time consultants are happy to answer any questions you may have about travel arrangements, accommodations, aftercare services, and more. Visit our travel support page for more information.
Next Step
To learn more about our Baton Rouge plastic surgery location, request a consultation at Weiler Plastic Surgery using our online form or call (225) 399-0001 for an appointment.