ThermiSmooth®
We now offer Thermi™ the world leader in thermistor-regulated energy solutions for aesthetics, dermatology, and women's health.
Non-Invasive Dermal Remodeling
ThermiSmooth® Face is performed using a thermistor-regulated handpiece specially designed for use on the face.  The handpiece heats the skin's surface gently, using dermal heating targeting wrinkled areas around the mouth, neck, eyes, and cheeks.*
From the creators of THERMI comes ThermiSmooth, a procedure designed specifically for your face. This procedure is non-invasive invasive and can help to reduce and eliminate wrinkles on your face and neck without having to have plastic surgery.* This procedure, over the course of several treatments, can help to safely target the skin surrounding your eyes, mouth, nose, and neck in order to tighten and remodel. Wrinkles are reduced and you will feel more confident in your appearance without having to have a facelift. Your face is your greeting to the world; let Weiler Plastic Surgery help you put your best foot forward.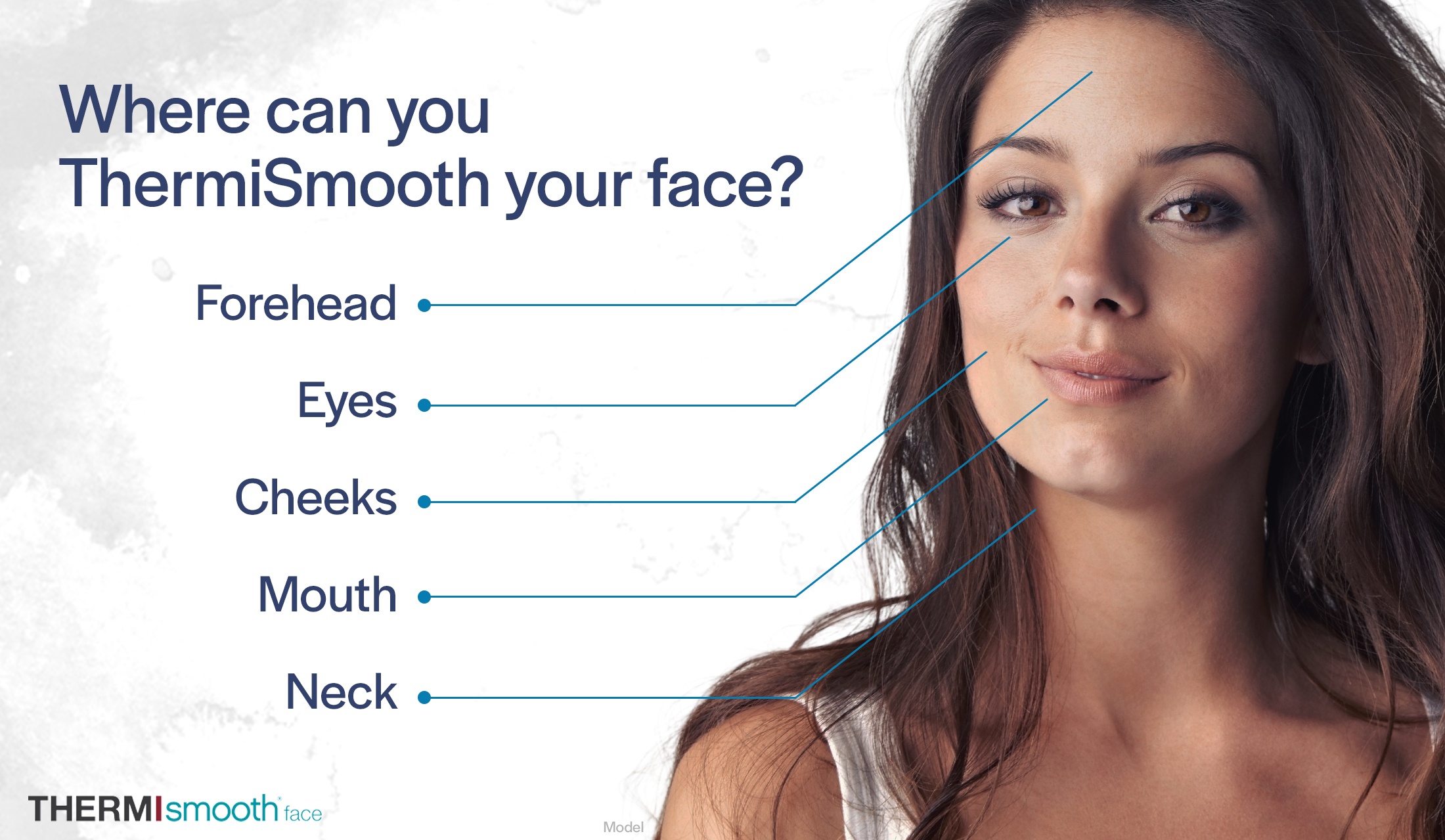 THERMIsmooth®
Before & After Photos
Keep in mind that each patient is unique and your results may vary.

Before & After
Case #439
THERMIsmooth® to under eyes
Keep in mind that each patient is unique and your results may vary.
A Reputation Built on Results
How It Works
Using a temperature controlled radiofrequency handpiece, the skin is gently heated around the troubled area stimulating collagen remodeling and improving overall appearance without an invasive facelift.* To fine-tune areas such as the eyelids, you may want to follow up with targeted Plasma Pen treatments.
What To Expect
Non-Invasive Procedure
Gentle Therapy
Precise and Safe
No Downtime
3 to 6 Treatments
A Talented Trio
Our 3 board-certified plastic surgeons are proud to offer their unique talents to women and men in their home state of Louisiana. Dr. Jonathan Weiler's vision of delivering state-of-the-art techniques is shared by Dr. Robyn Daugherty and Dr. M'liss Hogan, who each bring skill, experience, and a woman's touch to Weiler Plastic Surgery. As mothers themselves, Dr. Daugherty and Dr. Hogan both understand the effects pregnancy and breastfeeding can have on a woman's body and self-image.
Credentials you can trust:
Weiler Plastic Surgery Named a Top 25 Provider Nationwide
Aesthetics industry leader Allergan has honored Weiler Plastic Surgery in 2021 as one of their Top 25 Providers nationwide out of more than 50,000 aesthetic practices in the United States.
As a proud partner of Allergan, who provides us with BOTOX®, JUVÉDERM®, CoolSculpting®, and Natrelle® breast implants, we remain one of Louisiana's top aesthetic practices!
2021 Winner of Best Plastic Surgeon in Baton Rouge
225 Magazine's 16th Annual "Best of 225" Awards
You made Weiler Plastic Surgery your choice for Best Plastic Surgeon in 225 Magazine's 16th annual "Best of 225" awards. More than 13,000 Capital Region residents cast their votes, selecting us as the team they trust to bring out their very best and make them feel at home each step of the way.