Baton Rouge
Weiler Plastic Surgery
4212 Bluebonnet Boulevard Suite A
Baton Rouge, LA 70809
Phone: (225) 399-0001
Mon - Thur: 7:30 a.m.–5 p.m.
Fri: 7:30 a.m.–4 p.m.

Hammond
Weiler Plastic Surgery
42078 Veterans Avenue Suite H
Hammond, LA 70403
Phone: (985) 902-7770
Monday - Thur: 8:30 a.m.–5 p.m.
Fri: 8:30 a.m.–4 p.m.

Denham Springs
Weiler Plastic Surgery
921 South Range Ave
Denham Springs, LA 70726
Phone: (225) 900-7002
Monday - Thur: 8:30 a.m.–5 p.m.
Fri: 8:30 a.m.–4 p.m.

Meet Our Staff

When Dr. Weiler founded Weiler Plastic Surgery in Hammond, LA, he knew that in order to succeed and provide the best service to clients for every cosmetic procedure he would have to gather and hire the best staff, and that's exactly what he's done. For each Weiler Plastic Surgery location including Baton Rouge, LA, from the receptionists to the physician assistants, Dr. Weiler made sure his staff was second to none. If you need or want the services of Louisiana's premier plastic surgeons, contact the staff or request a consultation at Weiler Plastic Surgery today. Get to know the staff a bit prior to your appointment below.
Taylor Bech, PA-C
Taylor received her Bachelor's degree in Biological Sciences at Louisiana State University, and later her Master's of Medical Sciences in Physician Assistant Studies at Our Lady of the Lake College. She joined Weiler Plastic Surgery in July of 2011. She performs surgical and nonsurgical consultations to meet each patient's aesthetic goals. Taylor administers cosmetic injectables, including BOTOX® Cosmetic and dermal fillers, and assists with pre and post operative care of Dr. Weiler and Dr. Daugherty's surgery patients. Outside of work, Taylor enjoys spending time with her growing family, attending her children's sporting events, and cooking.
Christine C. Macera, MN, APRN, FNP-C
Bryant Voth, MBA – Director of Operations
Lindsey Breaud, Consultant
Ashley Adams, Sales Assistant
Ashley is a native of Baton Rouge, Louisiana. She is a recent graduate from LSU with a Bachelor's of Science in Kinesiology. Having prior medical and sales experience, she is able to provide exceptional customer service and organization throughout the office. Ashley loves developing relationships with all the patients and making them feel like part of the WPS family. Outside of the office, she enjoys attending LSU and Saints football games, as well as sushi/wine nights with her friends.
Meghan Landry, Sales Assistant
Sindy Fletcher, SculpSure® Tech
Sindy Cabrera is the patient service coordinator and SculpSure technician at Weiler Plastic Surgery. She has been in the medical field since 2011 bringing 5 years of experience and fluency in both English and Spanish. Sindy received her nursing assistant certification in 2012 and is currently working towards obtaining a degree in nursing. She is passionate about helping people and making sure every patient feels at ease. When she is not in the office she enjoys spending time with her husband and being with friends.
Jordan Jordan, RN
Jordan is a registered nurse at Weiler Plastic Surgery who graduated with a Bachelor's of Science in Nursing from Our Lady of the Lake College. She works directly with patients in the clinical setting as well as preoperatively, intra-operatively, and postoperatively. After three years of nursing in the Surgical Intensive Care Unit and one year in outpatient surgery, she joined Weiler Plastic Surgery in 2015. Jordan enjoys the process of meeting with patients and helping them along their journey from start to finish. When away from work, she enjoys spending time with her husband and family, reading, and staying fit. Jordan's enthusiasm and caring nature translates directly to those she encounters.
Lauren White, RN
Lauren is originally from Mandeville, Louisiana. She graduated with her Bachelor of Science in Nursing from Louisiana State University in 2010. Lauren joined Weiler Plastic Surgery as nurse manager in 2015. Lauren has previous experience in intensive care nursing as well as outpatient surgery. She truly enjoys being a part of our patient's surgical journey, from pre-operative appointments all the way through their surgery day to the postoperative care. Lauren is committed to providing the best surgical experience possible for our patients. When she is not hard at work she enjoys working out, cooking, spending time with family, and playing with her very energetic dog.
Meghan Hemingway, Medical Aesthetician
Meghan Hemingway has been a medical aesthetician with Dr. Weiler since 2015. Her aesthetics career began in dermatology and spa. Prior to aesthetics, Meghan's life was focused in the arts. She is a graduate of the American Academy of Dramatic Arts, Los Angeles and has a Bachelor's Degree in Liberal Arts from Southeastern Louisiana University. After graduating from Southeastern, she scouted talent for a New Orleans Academy. Meghan's career began to shift into cultivating the students image for print and film. Instilling self esteem in others bridged the gap between the arts and aesthetics. Becoming an aesthetician was a natural next step. Since then, Meghan has become a state licensed aesthetician. Her certifications in laser and aesthetic device technology include: IPL, 1540, Aerolase, ThermiRF, miraDry, Infini RF and microneedling, microdermabrasion, Dermal Infusion and Dermaplane. Continuing education both at the office and away sets the foundation for an evolving treatment plan for her patients. Besides aesthetics, she enjoys creating new recipes, dressing up and making flower arrangements.
Kelene Dunaway, Surgical Tech
Kelene is a Certified Surgical Technologist and has been working with Dr. Weiler since 2014. Through the use of sterile technique, she prepares the Operating Room for surgery and assists Dr. Weiler and Dr. Daugherty during surgical procedures. Kelene graduated from Herzing University – New Orleans in 2011 and obtained her A.A.S Degree in Surgical Technology. She is currently certified through the National Board of Surgical Technology and Surgical Assisting (NBSTSA) as a Certified Surgical Technologist (CST). Kelene is a native of the island of Trinidad & Tobago, and migrated to Brooklyn, NY as a child. She is also veteran of the United States Air Force. After the completion of her service in 2008 she spent two years overseas as a contractor with the military, then later move to Louisiana in 2010.
Theresa Smith, Surgical Technician
Theresa graduated from Delgado/Charity School of Surgical Technology in 1991. She worked most of her career in labor and delivery until joining Weiler Plastic Surgery in April of 2015. Theresa's role assists Dr. Weiler and Dr. Daugherty during surgery.
Caroline Smith, LPN
Caroline is a native of Baton Rouge, Louisiana. She graduated from South Louisiana Community College in 2013 with her degree as a Licensed Practical Nurse. She previously worked at The Dermatology and Aesthetic Institute where she developed a passion for helping patients to look and feel their best. Caroline joined Weiler Plastic Surgery in the spring of 2016. She assists Dr. Weiler, Dr. Daugherty, and the Physician Assistants during clinic and helps care for patients throughout their entire surgical journey. Caroline enjoys spending time with her family and traveling.
Kiera Daigle, LPN
Kiera joined WPS in 2017. Prior to joining our team she was a Cardiac nurse after graduating from Our Lady of the Lake College in 2011 with her Nursing degree. Kiera assists Dr. Weiler, Dr. Daugherty, and their PA's during their clinics and also works directly with patients throughout their entire surgical journey. Kiera thoroughly reviews & discusses pre-operative & post-operative instructions with patients & ensures all questions are answered through each step of their surgical experience. Kiera has a sincere passion for helping patients look and feel their very best and is dedicated to providing excellent nursing care to our patients. She strives to provide a positive & professional environment where the comfort & satisfaction of patients is her highest priority. Kiera is a wife and proud mother to her son, Cruz. When she is not working, she enjoys spending time with friends & family, staying fit, vacationing, being outdoors, & trying different restaurants.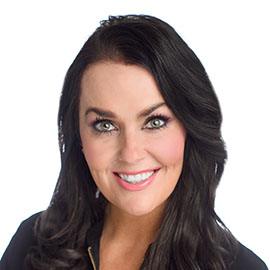 Ladawn Buhler, Medical Aesthetician
LaDawn has been a licensed esthetician for 16 years with continued studies in advanced Laser Technology. She graduated from the Aveda Institute and Ann Webb Laser Institute. She has additional certifications in Infini Lutronic, Advance Chemical Peels, Facials, Microdermabrasion, Sublative Rejuvenation, IPL, Body Contouring, Laser Hair Removal and Microneedling Rejuvenation. She believes in the highest standard of service and quality, therefore continues to stay on the cutting edge of laser technology and aesthetic procedures. Her strong passion and expertise are exemplified in her work.
Michelle Hebert, Patient Care Coordinator
Michelle is originally from Lacombe, but now resides in Ponchatoula with her husband Kenny, daughter Abigail, and dog Reddington. She has been providing exceptional patient services to meet everyone's needs for 8+ years. She will welcome you with a contagious smile and effortlessly guide you through our scheduling and check in/out process. Her goal is to accommodate every patient by keeping the flow of clinic at ease. In her free time she enjoys outdoor activities while spending time with her family.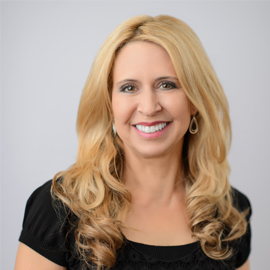 Shannon O'Pry, Patient Care Coordinator
As our Patient Care Coordinator Shannon takes each patient through the consultation process and guides the patient every step of the way. Shannon enjoys sharing her own personal experience as a patient. This experience has given her exceptional knowledge of the surgical procedures. Shannon is responsible for the patient's education and financial quotes. Her vibrant voice and smiling face greets every patient and continues to nurture them through the process building lasting relationships. In her spare time Shannon enjoys spending time with her family, traveling and has a passion for horses.
Connie Beard, Medical Aesthetician
Connie is our Lead Medical Aesthetician. She has over seven years experience in medical esthetics and is a certified laser technician. Connie specializes in IPL treatments, laser hair removal, tattoo removal, chemical peels, dermaplaning and the medical product lines of SkinMedica and Obagi. Her goal for each patient is to correct and anti-age which makes the IPL laser treatment in combination with microneedling her favorite service. She attended Aveda Institutes in Covington, Louisiana where she was certified in the course of Esthiology in 2009. Her personal interest in continuing to educate herself and others while staying up to date on the latest advancements in skin care has contributed to her rapid success and earned her a respectable reputation in the industry. At Weiler Plastic Surgery, Connie hopes to use her expertise to help others feel good about themselves and about their appearance. She is excited to be a part of a team that sees total wellness as the ultimate goal. If you would like to contact Connie, you can email her directly: connie@weilerplasticsurgery.com
Kimberly Clemons, LPN
Kimberly is from the small town of French Settlement. She graduated from River Parishes Community College with her degree as a Licensed Practical Nurse. She has always had a passion for health care, and for helping people feel and look their best, which lead her to pursue a career with Weiler Plastic Surgery, where she can put both those passions to work. She enjoys walking patients throughout their surgical journey from pre-operative, to post-operative appointments. She also assists the PA's with injectables, and aids the aestheticians with promoting patient comfort for aesthetic procedures. During her spare time, she enjoys spending time with her family, her dog Pheobe, and riding her horses.
Krystal Danehower, Medical Aesthetician
Krystal is our Medical Aesthetician in the Denham Springs office. After finding her passion for skin care, she attended Aveda Institute in Hammond, where she was certified in esthiology in 2014. Krystal will work closely with you to reach your skin care goals, by providing you a personalized treatment based on your specific needs. She is dedicated to improving her patients' overall appearance, and thrives on making people feel more confident as a result. In her free time she enjoys spending time with her husband, and 3 kids. Email Krystal directly krystal@weilerplasticsurgery.com to contact her.
Tabitha Trosclair, LPN
Tabitha is a native of Luling, Louisiana. She graduated from North Shore Community College with her Licensed Practical Nurse degree. Tabitha has always had a passion for plastic surgery and is so happy to be a part of the team at Weiler Plastic Surgery. She enjoys helping people feel great about themselves. In her spare time, Tabitha likes to spend time with her family and friends.
Sean Witt, Medical Aesthetician
A native of Sevierville, TN, Sean worked as a professional makeup artist in the cosmetic industry for over 15 years. It was during this time he realized that good healthy skin is the best possible foundation for makeup and his passion for skin began. After graduating from the Aveda Institute in 2011, Sean began a career in aesthetics. Working as a medical aesthetician since 2013, he has gained extensive experience in chemical peels, microdermabrasion, dermaplaning, IPL, laser hair removal, laser skin resurfacing, and body contouring. When not at work, home renovation, gardening, and his 2 rescue dogs keep Sean busy.
Shelbi Roberts, Patient Care Coordinator
Halye Brown, Patient Financial Coordinator
Kambry Parham, Patient Care Coordinator
Suzanne Bueche, Administrative Assistant