Renuvion®

Years spent in the sun, weight changes, and the natural aging process can drain the life out of your skin, causing it to lose elasticity, become thin, and sag. If you aren't ready for surgery, Weiler Plastic Surgery offers a minimally invasive skin tightening treatment called Renuvion in Baton Rouge. A single treatment provides patients from Lafayette, LA, and nearby cities long-lasting firming and tightening of face and body contours without the incisions and downtime needed with surgery. 
What Is Renuvion?
Renuvion, formerly known as J-Plasma®, tightens the skin using a combination of radiofrequency (RF) energy and helium released just below the skin's surface. This focused energy causes immediate contraction of the skin and renews collagen production for continued firming over the following months.
What Is Renuvion Used For?
Our board-certified plastic surgeons use Renuvion to tighten mild to moderately lax skin. Areas commonly treated include:
Jowls and jawline
Neck
Upper arms
Back and bra line
Stomach
Waist
Inner and outer thighs
Renuvion cannot tighten significantly lax skin in the way a tummy tuck, breast lift, or arm lift can. During your consultation, your doctor will help you understand which procedures are best suited to you.
2021 Winner of Best Plastic Surgeon in Baton Rouge
225 Magazine's 16th Annual "Best of 225" Awards
You made Weiler Plastic Surgery your choice for Best Plastic Surgeon in 225 Magazine's 16th annual "Best of 225" awards. More than 13,000 Capital Region residents cast their votes, selecting us as the team they trust to bring out their very best and make them feel at home each step of the way.
How Does Renuvion Improve Liposuction?
When fat is removed with liposuction, the skin should tighten smoothly to the new slimmer contours for attractive, natural-looking results. If skin lacks elasticity, Renuvion can be performed after liposuction to smooth and tighten the overlying skin without long incisions and stitches.
What Happens During a Renuvion Treatment?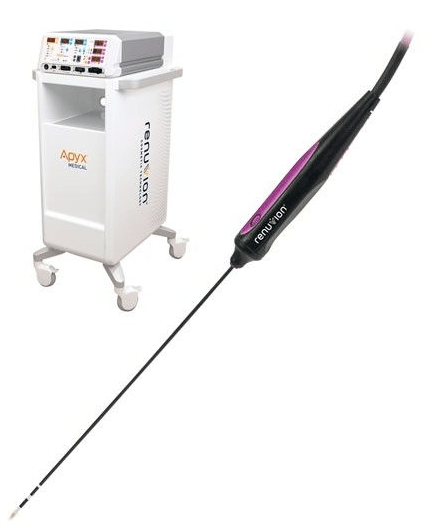 Our doctors perform Renuvion treatments using a local anesthetic with sedation or a general anesthetic, depending on which areas are being treated. If the treatment is performed on its own, the doctor inserts the Renuvion probe under the skin through tiny incisions near the target areas. When combined with liposuction, the doctor can use the same incisions for Renuvion.
How Long Does It Take To See Results From Renuvion?
While Renuvion creates noticeable contraction right away, it takes 6 to 9 months to see the full effect as collagen is gradually produced.
Recovery
After a Renuvion treatment, most patients return to their normal activities within about a week. Expect light bruising and swelling for the first week. Discomfort, which can usually be managed with over-the-counter medication, typically lasts for a week or two. You may need to wear a compression wrap for 4 to 6 weeks to minimize swelling and optimize results.
How Much Does Renuvion Cost?
At our Baton Rouge practice, prices for Renuvion treatments vary with patient needs and areas treated. We will provide you with a personalized quote during your consultation.
To learn more about Renuvion and other nonsurgical treatments, request a consultation online or call our office at (225) 399-0001.