Baton Rouge
Weiler Plastic Surgery
4212 Bluebonnet Boulevard Suite A
Baton Rouge, LA 70809
Phone: (225) 399-0001
Mon - Thur: 7:30 a.m.–5 p.m.
Fri: 7:30 a.m.–4 p.m.

Baton Rouge - Downtown
Weiler Plastic Surgery
240 Laurel Street Suite 202
Baton Rouge, LA 70801
Phone: (225) 399-0011
Mon - Thur: 7:30 a.m.–4 p.m., Fri: 8:00 a.m.–3p.m

Hammond
Weiler Plastic Surgery
42078 Veterans Avenue Suite H
Hammond, LA 70403
Phone: (985) 902-7770
Mon - Thur: 8:30 a.m.–5 p.m.
Fri: 8:30 a.m.–4 p.m.

Denham Springs
Weiler Plastic Surgery
921 South Range Avenue
Denham Springs, LA 70726
Phone: (225) 900-7002
Mon - Thur: 8:30 a.m.–5 p.m.
Fri: 8:30 a.m.–4 p.m.

Pellevé®
Introducing the NEW PelleFirm™
The PelleFirm™ System provides a non-invasive, pain-free RF treatment for the body, resulting in smoother skin and temporary improvement in the appearance of cellulite.* PelleFirm is powered by the Pellevé® S5 RF Generator, which also powers the Pellevé Wrinkle Reduction handpieces for facial skin tightening.
Weiler Plastic Surgery Named a Top 50 Provider Nationwide
Aesthetics industry leader Allergan has honored Weiler Plastic Surgery in both 2020 and 2021 as one of their Top 50 Providers nationwide, out of over 35,000 aesthetic practices from coast to coast.
As a proud partner of Allergan, who provides us with BOTOX®, JUVÉDERM®, CoolSculpting®, and Natrelle® breast implants, we remain one of Louisiana's top aesthetic practices!
This innovative system is comprised of two new, large diameter handpieces sized for the body that elevate tissue temperature up to 45 degrees Celsius, coupled with mechanical massage heads for treatment of areas with cellulite. PelleFirm can address almost any area of the body and is ideal for problem zones including the abdomen, arms, buttocks, and thighs, and can be used on all skin types. Like Pellevé, a PelleFirm RF Body Treatment system is effective, delivering visible results with no pain and no downtime.*
The PelleFirm System is CE-marked for body skin tightening and cellulite reduction.* In addition, it also has received FDA 510(K) clearance for tissue heating and the temporary reduction in the appearance of cellulite.
A Talented Trio
Our 3 board-certified plastic surgeons are proud to offer their unique talents to women and men in their home state of Louisiana. Dr. Jonathan Weiler's vision of delivering state-of-the-art techniques is shared by Dr. Robyn Daugherty and Dr. M'liss Hogan, who each bring skill, experience, and a woman's touch to Weiler Plastic Surgery. As mothers themselves, Dr. Daugherty and Dr. Hogan both understand the effects pregnancy and breastfeeding can have on a woman's body and self-image.
When you opt to come to Weiler Plastic Surgery for all your cosmetic appearance needs, you will always get only the best service and the most elite products. We only choose products that provide real results* for all of our clients. Whether you want to have plastic surgery, or you're looking for non-invasive options, such as body sculpting, we can provide you with the best options for your needs. Learn more about Pellevé and body sculpting during a free consultation at one of our Louisiana clinics today.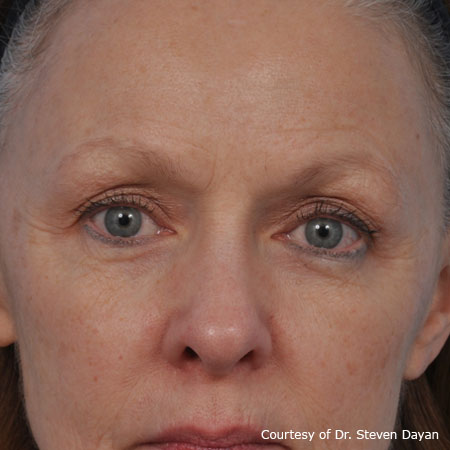 View Before & After Photos
A Reputation Built on Results