Baton Rouge
Weiler Plastic Surgery
4212 Bluebonnet Boulevard Suite A
Baton Rouge, LA 70809
Phone: (225) 399-0001
Mon - Thur: 7:30 a.m.–5 p.m.
Fri: 7:30 a.m.–4 p.m.

Baton Rouge - Downtown
Weiler Plastic Surgery
240 Laurel Street Suite 202
Baton Rouge, LA 70801
Phone: (225) 399-0011
Mon - Thur: 7:30 a.m.–4 p.m.
Fri: 8:00 a.m.–3p.m

Hammond
Weiler Plastic Surgery
42078 Veterans Avenue Suite H
Hammond, LA 70403
Phone: (985) 902-7770
Mon - Thur: 8:30 a.m.–5 p.m.
Fri: 8:30 a.m.–4 p.m.

Denham Springs
Weiler Plastic Surgery
921 South Range Avenue
Denham Springs, LA 70726
Phone: (225) 900-7002
Mon - Thur: 8:30 a.m.–5 p.m.
Fri: 8:30 a.m.–4 p.m.

Covington
Weiler Plastic Surgery
1431 Ochsner Blvd Suite B
Covington, LA 70433
Phone: (985) 590-3488
Mon - Fri: 8:00 a.m.–4 p.m.

Lip Augmentation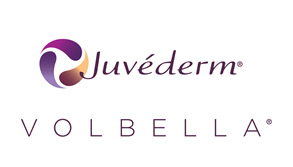 Just like the rest of your face, your lips can lose volume and develop fine lines and wrinkles over time. But you don't have to simply accept the results that life and your genetics have presented you with. Take control of your looks and your confidence by visiting our medical spa for lip augmentation using dermal fillers like JUVÉDERM® Ultra XC and JUVÉDERM VOLBELLA® in Baton Rouge or Hammond, LA.
Weiler Plastic Surgery Named a Top 50 Provider Nationwide
Aesthetics industry leader Allergan has honored Weiler Plastic Surgery in both 2020 and 2021 as one of their Top 50 Providers nationwide, out of over 35,000 aesthetic practices from coast to coast.
As a proud partner of Allergan, who provides us with BOTOX®, JUVÉDERM®, CoolSculpting®, and Natrelle® breast implants, we remain one of Louisiana's top aesthetic practices!
How Lip Injections With Fillers Work
At Weiler Plastic Surgery, lip augmentation with JUVÉDERM fillers is administered by a health care provider using small dermal filler injections into the lip and vertical lip lines. Lip filler injections are used to help our patients from the Baton Rouge area smooth lines and softly plump and sculpt lips.* Because these are simple, non-surgical treatments, there is minimal recovery or downtime. You can make an appointment to stop by your health care professional's office for treatment and return to life right away!
Filler Options for Lip Injections
Here at Weiler Plastic Surgery, we work hard to provide you with beautiful, natural-looking results.* Our cosmetic lip injections are no exception to that rule. We choose only the best products and have highly trained staff to administer your procedure. While we use a variety of hyaluronic acid fillers for the lips, our most popular options include:
JUVÉDERM® Ultra XC and JUVÉDERM® Ultra Plus add more structural support and volume to the lips. Ultra Plus is the firmest option for a more aggressive approach.
JUVÉDERM VOLLURE™ and VOLBELLA® are smoother, softer options that smooth out fine lines around the lips and add subtle volume to the lips.
During your lip filler consultation, your provider will discuss the best options for you! We want you to be pleased with your results and have your procedure have the least amount of interference in your life. That's just one of the many reasons that Weiler Plastic Surgery is an optimal choice for all your cosmetic surgery and injection desires.
How Is Lip Augmentation Performed?
We perform lip augmentation using hyaluronic acid (HA) fillers that soften vertical lip lines, add subtle or more noticeable volume, and contour the lips.* When you opt for these treatments from Weiler Plastic Surgery, you're opting for some of the best lip fillers on the market from professional, compassionate, and experienced staff. You always want to have a medical professional administer any injection, and VOLBELLA is no exception.
Before the Procedure
We often apply a topical numbing medication approximately 20 minutes before the treatment to the areas that will be injected to allow for a more comfortable experience during the procedure.

The Procedure
Your health care provider will carefully place the filler into the lip area. Following the injection, they may gently massage the treated areas. Your provider will provide an ice pack after the procedure is complete. The injection itself usually takes about 15 minutes. If you have a history of cold sores or fever blisters, the provider will provide you with a prescription to prevent a flare.
After the Procedure
Immediately following lip injections, it is best to avoid strenuous exercise or alcohol. You may use ice to help minimize bruising or swelling. In addition, your health care provider can discuss topical or oral products to help reduce downtime.
Results
You will be able to notice the results right away.* Only one treatment is usually needed to achieve the desired improvement.
How Long Do Lip Fillers Last?
While people break down fillers at different rates, the results from lip injections typically last for up to one year.
A Reputation Built on Results