Timeless Face Procedure
Dr. Weiler specializes in the surgical rejuvenation of the face and neck. A facelift smoothes loose skin on both your face and neck, tightens underlying tissues, and removes excess fat, leaving your face with a firm and more youthful appearance.* Signs of facial aging can include deep wrinkles in the cheeks, sagging skin near cheekbone, loss of a well-defined jaw line, loose neck skin, or excess fatty tissue. Dr. Weiler understands that many people are concerned with looking different after a facelift, which is why his main goal is leave you looking like a younger, naturally rejuvenated version of yourself.* Many patients undergoing a facelift and/or necklift are interested in adjunctive procedures. The most common additional procedure is an eye lift, also known as upper and lower eyelid blepharoplasty. In addition, some patients also opt for fat grafting and laser treatments to improve fine lines around the eyes and mouth.*
Aging is natural, but you don't have to bow down to the effects. You can look like yourself, but a younger version of yourself that you can be proud of.* As we talked about above, there are typically some very clear signs of aging that simply make you look much older and can hamper how you feel about yourself. The Timeless Face Procedure focuses on the areas that show age the most: the cheeks, chin, and neck. By surgically sculpting these areas, plus additional treatments in other areas, Weiler Plastic Surgery is able to help you look and feel more youthful.
Incision Placement
The facelift surgery is performed by making three small incisions. One incision is made in the natural crease behind your chin, and the other two are located in inconspicuous areas around the ears. These incisions are imperceptible after a few weeks.*
Your Surgical Experience
Your facelift surgery is performed at a Weiler Plastic Surgery facility on an outpatient basis and is done under a local anesthesia. Dr. Weiler is one of the few doctors in the Baton Rouge and New Orleans area that performs all his facelifts under a local anesthesia, with oral sedation and local numbing, very similar to what dentists use. This eliminates the unnecessary risk of general anesthesia, and allows for a quicker patient recovery. Most patients will need someone to stay with them for a day or two after surgery. A compression garment is applied after surgery and we ask our patients to wear this continuously for five days and then at night for three weeks.
Are You A Good Candidate For The Timeless Face Procedure?
Looking to restore volume and tighten your lower face and neck area?

Desire to achieve a more youthful and rejuvenated look.
Try on a virtual aesthetic treatment simulation from home by uploading your photos
---
The Consultation Process
Dr. Weiler and his office staff will assist in making your surgical experience as easy and comfortable as possible. You will be able to discuss your areas of concern and goals for your facelift surgery. A physical exam will be done to access your face and other areas of concern. You will be given a recommendation for the most effective procedure to meet and exceed your expressed goals, as well as alternative treatments.* At Weiler Plastic Surgery, we like for you to take as much time as you need to have all of your questions answered. Your satisfaction, desires, and goals are our primary concern.

What to Expect After Surgery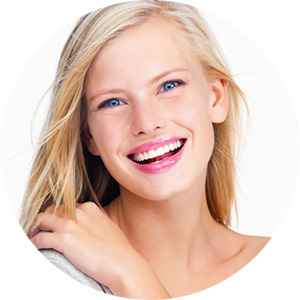 We like to see our patients back the following day after surgery. At this time, dressings are removed and incisions are assessed. Any concerns are addressed and instructions are reviewed for optimal recovery. You should expect some swelling and bruising initially, which will subside. We ask that you sleep elevated after your procedure to help reduce swelling. In 48-hours after your surgery, you will be allowed to shower. Tightness in your neck muscles is normal after your surgery. We typically begin to remove sutures five to seven days after cosmetic surgery. The sutures behind your ears will be removed between two to three weeks.

Post-Op Activity Restrictions
A patient's recovery after a facelift procedure can be variable, but in general, most patients are able to return to work and normal activities within five to seven days, and be "party presentable" in two to three weeks.*