Rhinoplasty
Cosmetic nose surgery, also known as a Rhinoplasty, can be done to correct genetic deformities, provide subtle changes to improve the structure, repair damage from trauma, or serve a functional purpose to help improve breathing problems. This nose-reshaping procedure can help improve size, shape, modify the nostrils, or correct defects from injury or birth. Dr. Weiler's main goal with the Rhinoplasty procedure is to achieve the patient's desired results, which will also complement current facial features.*
Your nose can easily be a complementing feature to your face or one that is noticed first, and not always in a good way. Whether due to a traumatic injury or simply how you were born, your nose can easily take on many unappealing shapes. Dr. Weiler can work with you in order to correct any problems and to shape your nose so that it becomes a complementing feature instead. A rhinoplasty is a beneficial procedure for many individuals to get the nose they want. Come in to Weiler Plastic Surgery for a consultation with Dr. Weiler to see if you're a good candidate for a rhinoplasty procedure.
Incision Placement
Dr. Weiler places the incision for a Rhinoplasty procedure at the columella, the area of the nose right above the lip, which is virtually imperceptible.* Absorbable internal sutures are also placed which will dissolve over time.
Your Surgical Experience
Rhinoplasty procedures are performed at Weiler Plastic Surgery under general anesthesia on an outpatient basis. Patients will need someone to drive them home after the surgery and have someone stay with them for a day or two after surgery. External splints are put in place to protect the nose. Occasionally internal splints, called Doyle splints, are inserted to help support the septum and are removed between two to five days after the procedure. The external splint is typically removed between seven to ten days and is replaced with a topical taping support to be worn for an additional five to seven days. All medications you are currently taking will be reviewed at your preoperative appointment and we will inform you if anything you are taking will need to be stopped prior to surgery.
Are You A Good Candidate For A Rhinoplasty?
Your current nose makes you self-conscious or unhappy.

You are unhappy with the way your nose has changed as you have gotten older.

You have a deformity due to an injury or to trauma which needs correcting.
Try on a virtual aesthetic treatment simulation from home by uploading your photos
---
The Consultation Process
Dr. Weiler and his office staff will assist in making your surgical experience is as easy and comfortable as possible. You will be able to discuss your areas of concern and goals for your cosmetic surgery during this appointment. A physical exam will be performed to assess the internal and external structures of the nose. You will be given a recommendation for the most effective procedure to meet and exceed your expressed goals, as well as alternative treatment options.* At Weiler Plastic Surgery, we'd like for you to take as much time as you need to have all of your questions answered. Your satisfaction, desires, and goals are our primary concern.

What to Expect After Surgery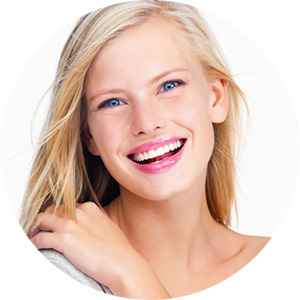 We like to see our patients back in the office one to two days after surgery. At this time incisions are assessed and any concerns are addressed. Instructions will be reviewed for an optimal recovery. After this visit you be allowed to go home and bathe, but you must avoid getting the external splint wet. You should expect some swelling and bruising initially, which will subside over the next couple of weeks. You will return to the office between five to seven days post surgery and again at two weeks for your follow-up visits.

Post-Op Activity Restrictions
A patient's recovery after rhinoplasty procedures is variable, but most patients are able to return to work within five to seven days and are back to normal activities within two weeks.* We ask our patients to sleep elevated on a few pillows for the first week to help reduce swelling and to also avoid blowing their nose. We encourage patients to do their best to protect their nose for the first six weeks after surgery.