Eye Lift
A blepharoplasty is an operation performed on upper and/or lower eyelids to remove excess skin and fat, leaving you with a more rejuvenated and refreshed appearance to your eyes.* This procedure may be done alone or in combination with other facial procedures, such as a facelift or brow lift, to give a more youthful, rested appearance.*
Your eyes are critical to your ability to be able to see and live a healthy, fulfilling life. Just like the rest of your skin on your body, it is not exempt from the loss of collagen and elasticity as you age. This can cause real problems for individuals as their eye tissue becomes droopy. Not only does it make you look older, but it can also cause difficulty seeing. It doesn't matter if it's your upper or lower eyelids, or both, that are causing your problems. Dr. Weiler has the skill and know-how to treat this delicate tissue and provide you with optimal results.*
Incision Placement:
The incision for the upper blepharoplasty is made in the natural crease of the eyelid. This scar is very well hidden due to placement, and over time, becomes virtually invisible.* The incision for a lower blepharoplasty is made with a transconjunctival approach, meaning the incision is made on the inside of the lower lid, leaving no visible scarring.
Your surgical experience
Your eye lift surgery is performed at either Weiler Plastic Surgery facility on an outpatient basis and is done under a local anesthesia using oral sedation. Most patients will need someone to stay with them for a day or two after surgery. We apply ice packs to the eyes after surgery that can be used for the first few days during recovery.
Are You A Good Candidate?
Sagging or drooping eyelids
Excess skin with upper eyelids
Constant "bags" under the eyes
Regularly tired appearance
Try on a virtual aesthetic treatment simulation from home by uploading your photos
---
The Consultation Process
Dr. Weiler and his office staff will assist in making your surgical experience as easy and comfortable as possible. You will be able to discuss your areas of concern and goals for your eye lift surgery at your one-on-one consultation. A physical exam will be done to access your eyes, the facial tissue surrounding your eyes, and other areas of concern. You will be given a recommendation for the most effective procedure to meet and exceed your expressed goals, as well as alternative treatment options.* At Weiler Plastic Surgery, we like for you to take as much time as you need to have all of your questions answered. Your satisfaction, desires, and goals are our primary concern.

What to Expect After Surgery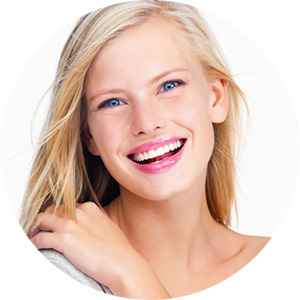 We like to see our patients back the day following your surgical procedure. At this time, dressings are removed and incisions are assessed. Concerns are addressed and instructions are reviewed for optimal recovery. You should expect some swelling and bruising initially, which will subside in the following weeks. We ask that you sleep elevated after your procedure to help reduce swelling. Oral pain medication is given to help with comfort during recovery. Within 48-hours after your surgery, you will be allowed to shower. We typically begin to remove sutures from the upper lids at five to seven days post–op.

Post-Op Activity Restrictions
A patient's recovery after an eye lift procedure can be variable, but in general most patients are able to return to work and normal activities within three to five days with some residual swelling and bruising present.* We ask that patients refrain from any activities that may elevate their heart rate for the first few weeks following surgery, including no bending or heavy lifting.