Legs
Leg Cosmetic Surgery
Dr. Weiler specializes in some lower body cosmetic procedures, including the Brazilian Butt Lift (BBL), thigh lift, and liposuctions of the legs and knees. There are numerous reasons why patients come to Weiler Plastic Surgery in search of lower body cosmetic procedures. Dramatic weight loss, weight fluctuations, or natural aging frequently result in sagging skin in areas below the waistline. A Brazilian Butt Lift will tighten and sculpt the buttocks, while a thigh lift will sculpt the back of the thighs, outer thighs, inner thighs, and areas around the hips by removing loose skin that looks aesthetically displeasing.*
Benefits of Leg Cosmetic Surgery?
Loose skin will be removed so that you can see the results of your hard earned weight loss.*

You can experience improved self-esteem that comes from looking better and being proud of the sculpted body you now have.*

You will be able to get rid of overhanging skin that may cause painful chafing, rashes, and even infections.
If you have gone through the grueling process of losing weight in a healthy and effective manner, but are still frustrated and uncomfortable with the way your body and skin looks, then lower body cosmetic procedures such as a Brazilian Butt Lift or thigh lift may be right for you.
Brazilian Butt Lift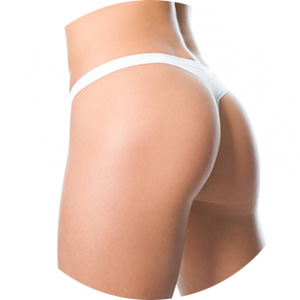 Dr. Weiler specializes in a procedure called the Brazilian Butt Lift (BBL). This procedure allows for a re-sculpting of the buttocks by removing fat from unwanted areas and transferring it to where it is needed- the superior/lateral aspect of the buttock for projection and fullness.*
Thigh Lifts
Thigh lifts are reserved for patients that have excess inner thigh skin due to age or weight loss. If the problem is just on the inner thigh, an inner thigh lift combined with liposuction can be used to remove excess fat and skin and the scar is hidden in the crease of the groin.*
Liposuction of the Legs and Knees
Liposuction is a good alternative for patients looking for removal of excess fat of the thighs and/or knees. Patients that are good candidates and have good skin tone can expect to have excellent results.* Patients with excess fat around the knees can have liposuction around this area to improve their appearance in shorts and skirts.