Visiting From New Orleans
Weiler Plastic Surgery is a short 1.25 – 1.5 hour drive (our Covington location is less than an hour) from New Orleans, and plastic surgery patients from the Big Easy often choose us for procedures, including our signature "Timeless Face" face and neck lift, tummy tuck, and breast augmentation. Our New Orleans patients tell us we're worth the drive for the quality of care they receive, our surgeons' expertise, and the exceptional results we create.
We also see a number of patients from outside Louisiana who fly into Louis Armstrong New Orleans International Airport (MSY) and spend at least part of their visit seeing the sights of NOLA. If you're visiting us from New Orleans or via New Orleans, this page is for you.
Things To Do in New Orleans
In the historical, cultural, and artistic hub of Louisiana, you'll find some of the world's best food, music, art, and architecture. There are innumerable sights to see and places to visit, and we can only begin to scratch the surface here. To get you started, here are a few of the highest-rated, most-visited attractions in New Orleans.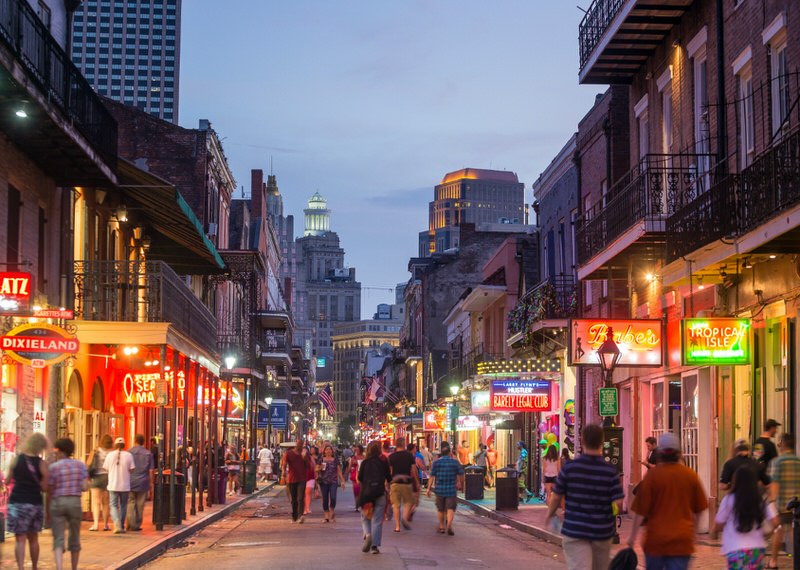 Millions of visitors every year flock to this historic street in the heart of NOLA's French Quarter. Extending thirteen blocks from Canal Street to Esplanade Avenue, on Bourbon Street you'll find world-class restaurants, nightclubs, and plenty of live jazz performances.
Formerly known as The National D-Day Museum, the National WWII Museum is a military history that focuses on the United States' contribution to Allied victory in World War II. The awe-inspiring museum is consistently ranked as one of the top attractions in the state.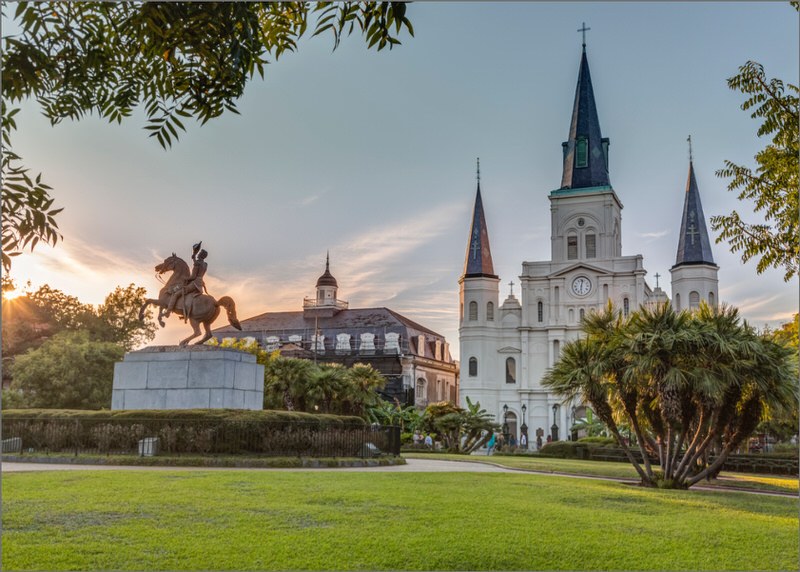 Also located in the French Quarter, Jackson Square is a historic park and the site where, in 1893, Louisiana was made a US territory thanks to the Louisiana Purchase. Facing the Mississippi River, the park is surrounded by historic buildings, including the St. Louis Cathedral and the Pontalba buildings, which house shops and restaurants, and the oldest apartment buildings in the United States.
Established in 1911, the New Orleans Museum of Art is the city's oldest fine arts museum. Its permanent collection features more than 40,000 objects spanning 5,000 years of art. It is situated within City Park, a 1300 acre urban oasis that is approximately 50% larger than New York's Central Park.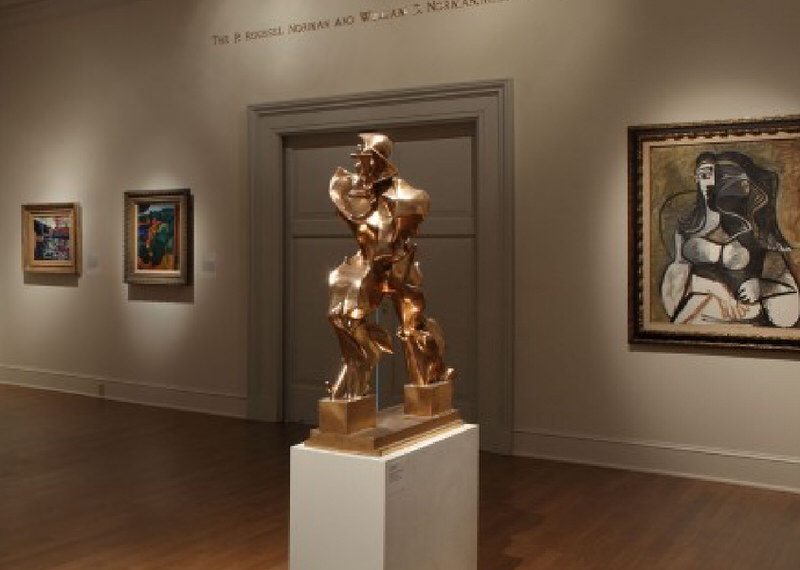 Have you ever wondered where those fantastic Mardi Gras floats are constructed? Mardi Gras World! This 300,000 square foot working warehouse features tours that take you behind the scenes of the world's biggest Mardi Gras celebration.
And More…
Things To Do on Your Way to Baton Rouge
If you're looking for the shortest trip, you can get to our Covington location in under an hour via the Lake Pontchartrain Causeway. Otherwise, the quickest route from New Orleans to Baton Rouge is the I-10 West, which will get you here in approximately 1 hour and 15 minutes. On your right, to the northeast, you'll pass Lake Pontchartrain and the Maurepas Swamp Wildlife Management Area. On your left, to the southwest, lies the Mississippi River and all the historic treasures of the fabled Great River Road.
If you are up for an interesting and educational detour or two, here's are some suggestions.
About 25 miles outside New Orleans, you'll find this privately-owned wildlife refuge offering a "unique and educational journey back to the early days of Louisiana bayou and swamp explorations." They offer eco-tours, plantation tours, combination and custom tours.
About an hour outside of New Orleans, you'll find "The Crown Jewel of Louisiana's River Road," featuring an antebellum mansion and its exquisite gardens. The estate has been meticulously restored, allowing you to step back in time and experience what life might have been like on a sugarcane plantation in the 1800s. There are even restaurants and lodgings on-site should you choose to stay awhile.
Just past the Houmas Plantation is the lovely small town of Donaldsonville. After the Civil War, Donaldsonville became the third-largest Black community in the state, and the first city in the US to elect an African-American mayor. Today, in addition to the charming shops and architecture, you can learn about "the history and culture of African Americans in the rural communities of South Louisiana" at the world-renowned River Road African American Museum.
Once You're Here
Baton Rouge is New Orleans' more demure cousin. We are the family-friendly seat of Louisiana state government, and have our own history, culture, and attractions worth visiting. In fact, there's so much to see and do in our area, we have an entire page dedicated to planning your visit to our Baton Rouge plastic surgery practice.
Weiler Plastic Surgery Named a Top 25 Provider Nationwide
Aesthetics industry leader Allergan has honored Weiler Plastic Surgery in 2021 as one of their Top 25 Providers nationwide out of more than 50,000 aesthetic practices in the United States.
As a proud partner of Allergan, who provides us with BOTOX®, JUVÉDERM®, CoolSculpting®, and Natrelle® breast implants, we remain one of Louisiana's top aesthetic practices!
Planning Your Visit
Whether you're coming from New Orleans or any other part of the state or country, we are here to help ensure your stay in Baton Rouge is enjoyable. Our full-time consultants are happy to answer any questions you may have about travel arrangements, accommodations, aftercare services, and more. Visit our travel support page for more information.
Next Step
To see for yourself why so many women and men travel to Baton Rouge for plastic surgery with us, request a consultation at Weiler Plastic Surgery using our online form or call (225) 399-0001 for an appointment.