Breast Lift
A breast lift, also known as a Mastopexy, is a procedure Dr. Weiler performs to lift and reshape the breast, as well as reshape the areola. Breasts, over time, tend to lose their elasticity whether it be from aging, pregnancy, weight loss, or nursing. This loss of elasticity can cause the skin to sag, making breasts lose their natural shape, firmness, and full appearance. Breast lifts can be performed as an independent procedure if you are satisfied with your current breast size, or in conjunction with a breast augmentation to achieve the look you desire and give you the confidence you deserve.*
Incision Placement
Dr. Weiler places the breast lift incision around the areola with a linear incision from the bottom of the areola down to the bottom of the breast. This scar hides well under swimsuits and garments. The length of the scar can vary depending on the patient. After a few months these scars are virtually invisible.* Dr. Weiler will remove some breast tissue from the bottom of the breast to tighten the supportive tissue, raising the breast and giving them a fuller, rounder, firmer appearance.* The nipple remains intact throughout the procedure and is pulled to a higher location on the breast.
Your Surgical Experience
Breast Lifts are performed at Weiler Plastic Surgery on an outpatient basis under general anesthesia. Patients will need someone to drive them home after the surgery and have someone stay with them a day or two after surgery. A support garment, akin to a bra, is applied after surgery and should be worn for six weeks.
If you are a current smoker Dr. Weiler advises you stop smoking a minimum of three weeks prior to your procedure. Smoking can greatly affect the healing process after a breast lift or breast augmentation. All current medications will be reviewed at your preoperative appointment and we will inform you if anything you are taking will need to be stopped prior to surgery.
Are You A Good Candidate For A Breast Lift?
Nipples that begin to point downward

Loss of fullness in the upper breast

Loss of cleavage

Loss of breast volume
Try on a virtual aesthetic treatment simulation from home by uploading your photos
---
The Consultation Process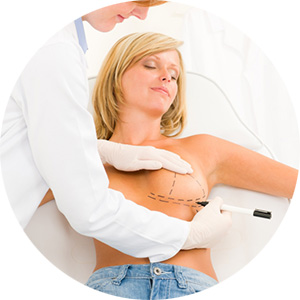 Dr. Weiler and his office staff will assist in making your surgical experience as easy and comfortable as possible. You will be able to meet with Dr. Weiler or one of his Physician Assistants to discuss your areas of concern and goals for your breast surgery. A physical exam will be done to assess your breasts and you will be given a recommendation for the most effective procedure to meet and exceed your expressed goals, as well as alternative treatments.* At Weiler Plastic Surgery, we'd like for you to take as much time as you need to have all of your questions answered by the professionals. Your satisfaction, desires, and goals are our primary concern.

What to Expect After Surgery
We like to see our patients back in the office one to two days after surgery. At this time, dressings are removed and the incisions are assessed. Questions or concerns will be addressed as well and further instructions reviewed for optimal recovery. After the initial visit, you will be allowed to go home and shower. Patients will be seen at a week and again at two weeks post-operatively, at which time sutures will be removed if they are healing well. You should expect some swelling and bruising initially that will subside within a few weeks. Nipple sensation and skin sensitivity vary depending on the patient, but will return to normal over time.* Walking around after your surgery is very important to promote blood flow and decrease swelling.

Post-Op Activity Restrictions
Typical patients' recovery after a breast lift procedure are variable, but in general most patients are able to return to work within five to seven days and are back to normal activities within two to three weeks.* Strenuous activity is to be avoided for several weeks following the surgery with patients lifting no more than 10 pounds for the first two weeks. At six weeks most patients are able to resume normal activity and exercise with no restrictions.